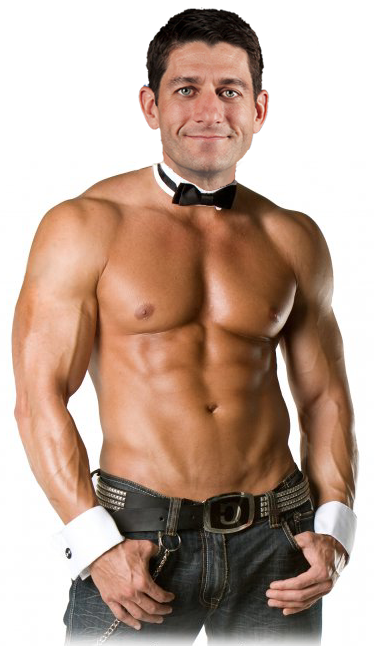 He could be mistaken for a Wall Street banker. Or perhaps a hedge fund manager. Or even a managing director at a private equity firm, like Bain Capital.

Paul Ryan, with his clean-cut Brooks Brothers looks and wonky obsession with spreadsheets, could be just the archetype of a Wall Streeter.
CNN:
Whether you're pleased or peeved by Mitt Romney's pick for running mate, Wisconsin Rep. Paul Ryan, there's no denying that the politician is a model of good health.

A former personal trainer, Ryan, who stands 6 feet, 2 inches, and weighs 163 pounds with 6%-8% body fat, works out like a warrior and leads fellow Hill staffers in daily morning sessions of the popular 90-day, body-sculpting program called P90X.

"I'm kind of a workout guy. I've always been into it. [Former Mich. Rep.] Bart Stupak and I lead [P90X classes] — there's about a dozen of us that do it," Ryan told Politico. "It works because it hits your body in many different ways: pull-ups, sit-ups, lots of cardio, karate, jump training, yoga. It pushes your body…and gets you out of your plateau."
Overlooked, understandably, in Saturday's analysis and news that Rep. Paul Ryan will be Mitt Romney's vice presidential nominee was one mostly — but not entirely — unimportant aspect: Paul Ryan is kind of hot.

Upon hearing the news of Ryan's nomination, TMZ was quick to declare Ryan "the hottest vice presidential candidate ever."
The greatest irony of this election may be that one of the most anti-gay bigots in the House, Paul Ryan, who has been and will continue to be one of the most virulently anti-gay congressmen, will be the source of some of the biggest mancrush reporting we've ever seen. This stuff challenges even the thoroughly embarrassing David Brooks "Fifty Shades of Gay" reporting regarding John Thune that made us all hysterical, and you can bet your sweet ass we'll be hearing this shit until we beat down these sociopathic Galtian douchebags on November 6th. This may be the gayest election ever (not that there is anything wrong with that), now that David Gregory and the rest of the lot have two full haired American beauties to dazzle them with their high cheekbones and lean bodies and to tell them they and the rest of the country will get the fiscal spanking they so clearly lust for and desire.
Shakespeare was wrong. The lawyers should go second.