Cole went rogue tonight. There may or may not have been a lady involved. It's after 3 a.m. and his status is unknown.
Dunh dunh dunnnnnnnh.
Here are a couple shots from an on-air segment I did for HuffPostLive with Zach Carter and Jason Linkins.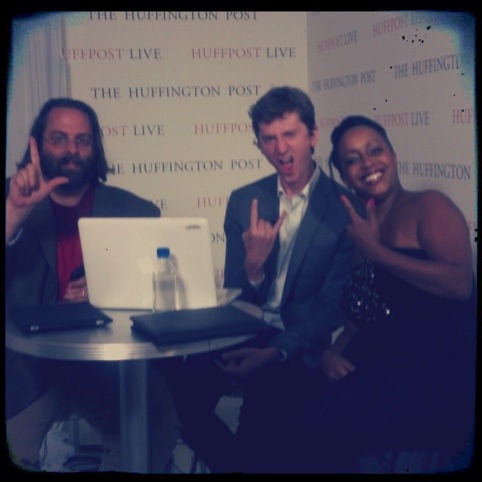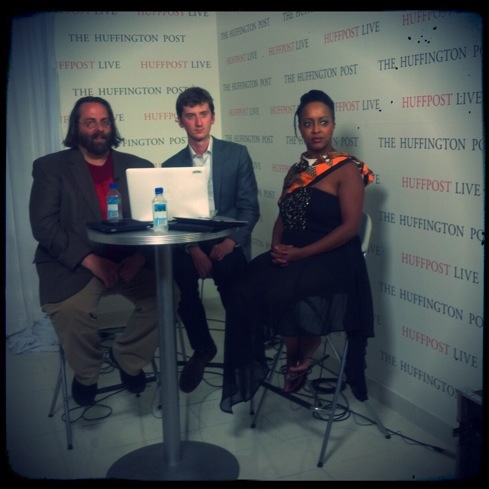 You'll have to CLICK THIS LINK, for the full post and more photos.
Peace.
*** Update ***
John here.
My liver hurts, my atm card is smoking, I have blisters on my feet the size of Chris Christie's ass, and I am dreading tomorrow morning.
Also too, all unauthorized photographs of fat boy will become Rick Rolls. I will tame this woman, and I will use the force of the commentariat to do it.