Hi. My name is John Cole, and allegedly I post here.
Once again, I want to apologize for being so AWOL the past couple of days. I was just wiped out from the convention, recovered all day Sunday, watched the Stillers shit the bed last night, and then I had meetings today I had to go to. I have more meetings early in the morning tomorrow, so I am staying with Brian and Tammy, but I promise I will post some convention thoughts soon. Being out of town for a week just really put me behind the eight ball, but I will be back to speed and posting normally in no time. Yeah, yeah, the check's in the mail, I'll respect you in the morning, etc.
In the meantime, I thought this was great:
There are lots of ways for Obamabots to answer the question "Are you better off than you were fours years ago?" Some note that Jersey Shore is dead and Arrested Development is alive. Others point to the improving employment picture. Joe Biden puts it most piquantly: "Osama bin Laden is dead and General Motors is alive." But who deserves credit for these events?
According to a Public Policy Polls survey of Ohio voters, 38% of Ohio Republicans say Barack Obama is most responsible for the bin Laden's death, 15% say Romney, and 47% were unsure. The results were similar in North Carolina, where 29% of Republicans said Obama deserves more credit, versus 15% Romney and 56% unsure.
I love wingnuts.
*** Update ***
Family photo- Brian, Tammy, Charlie (white), Samantha: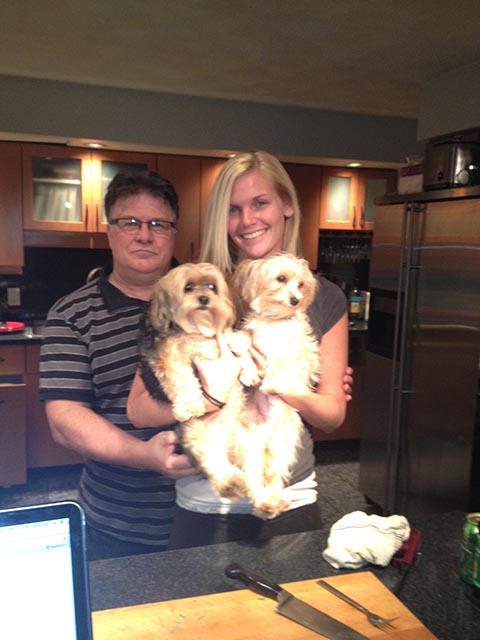 Who is that bridge troll with the hot blonde and two dogs?
Here is dinner: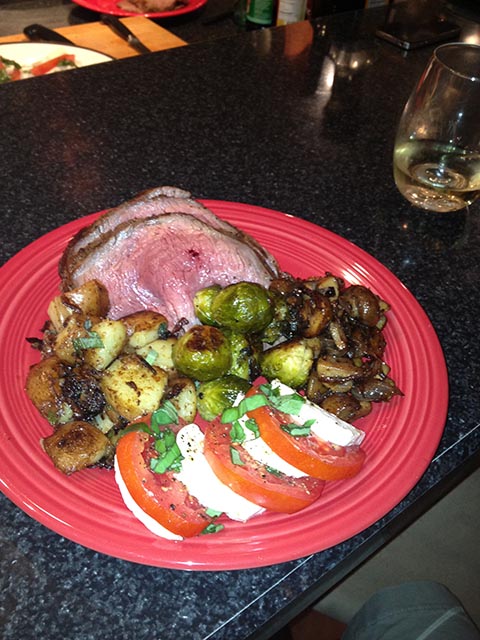 Marinated flank steak, roasted new potatoes, sauteed mushrooms, roasted brussell sprouts, and a salad caprese with tomatoes from my garden. And now it is wine-thirty.