It's that time of the month again.
I'll be doing another one of my Virtually Speaking Science webcasts this evening at 6 p.m. EST/3 p.m. PST.
I'm always excited by my guests — but tonight's conversation is a particular pleasure.  I'll be talking with Bora Zivkovic, who should be (though he probably isn't) a household name.  He's certainly one of the best known-and-loved member-leaders of the online science community. Bora's scientific training lies in the field of chronobiology, how animals — Japanese quail in his Ph.D research — tell time. But for something like a decade now he's been devoting his extraordinary smarts and stamina to the cause of communicating science to ever wider communities that seek or need that knowledge.
He's made a career out of that goal: he was one of the founding bloggers at the ScienceBlogs network, a gig the helped lead him to his role as online community manager for the PLoS family of scientific journals (working mostly with PLoS 1) — a job that embedded him in the movement to enhance public access to scientific information. Since 2010, he's been serving  serves as the network pooh-bah for Scientific American's blog network.
That's the formal bit of the resume.  Bora is, however, much more than the sum of his day jobs.  He has been relentless as a community builder, a nurturer of talent, and as a thinker about approaches to communication, knowledge, and the dissemination of ideas in our transforming media environment.  He's called the BlogFather…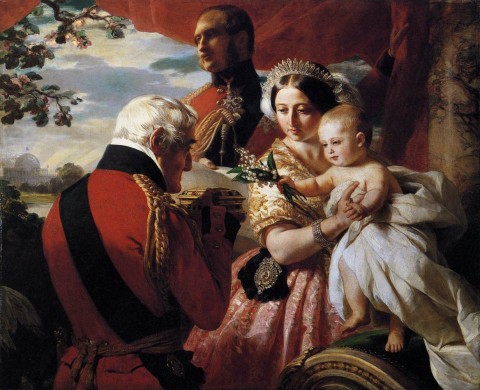 …because he has been exactly that with so many of today's most impressive science communicators — a task he redoubles every year as one of the co-founders and driving forces behind the ScienceOnline conference.  The seventh edition of that meeting is coming up —  it runs January 30-Feb. 2 in Research Triangle, NC — and it is  more than a conference — or rather the much more egalitarian unconference it is; I'd say that it is the single most useful and (at least for me) influential meeting of web-centered public science communicators in the English-speaking world.
There, and in his role at every online venue he's inhabited, he has pushed his colleagues to explore any approach anyone can come up with to debate, engage, disseminate scientific knowledge, ideas, approaches in collaboration with any audience-participant-co-creator grouping one could imagine.  As that rather unwieldy bit of praise suggests, he's deeply interested in how exchange happens in the current (and coming) media landscape; he thinks that answers will come from any and all and unexpected talents trying different things, and he's absolutely committed to open communication and egalitarian information politics.
Bora and I have debated in person and occasionally on the blogs since we first met, at the 2nd Science Online meeting back in the Stone Age 2008.  Bora argued for a long time that the new medium of blogging meant that science journalists were no longer needed — could be in fact an impediment — now that writer-scientists could reach their audiences directly.  He argued against story, as journalists' desire for framing narratives could (and indeed does) torque the underlying ideas on occasion. We've talked about editors; gatekeepers; what the purpose or role of science writing for the public might be; whether or not science (and science writing) is an intellectual or tribal ghetto — and whether or not that matters.  His views have changed — considerably, I would say, since we first locked horns on the matter of non-technically-expert science writers, and mine have as well.
We both have a political edge to our thinking and writing — Bora actually started out as political blogger, in the care of his own blogfather, Publius, later of Obsidian Wings, and well known here, I think.  So we've got a lot to talk about.
In particular, I'm doing a lot of thinking about the tribal problem in science (and political) argument.  I'd like to think hard about how to get science ideas out to people beyond the crowds I know will read the usual suspects.  We'll talk about the real problems in public science communication that I think are out there right now — issues on which Bora, the leader of a rich network of science commentators has plenty to say.  Will talk about lots more — and I encourage you to check it out.  You may not yet know Bora, but you won't regret in the least committing an hour to his company.
Francis Xaver Winterhalter, The First of May 1851, 1851.  (The picture depicts the Duke of Wellington greeting  his godson, Prince Arthur, on the occasion of the Iron Duke's 82nd birthday and the young prince's first.