One of my hens laid a freakishly large egg. Here it is in an egg carton next to an unusually small egg and a normal-sized one: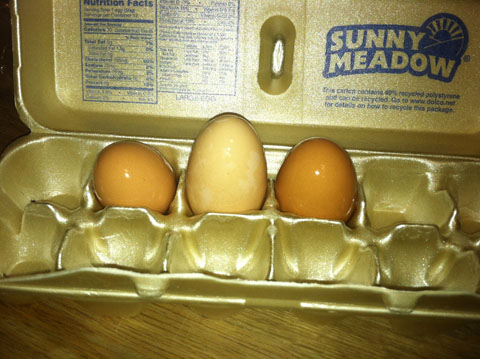 It's so big the carton lid wouldn't close. But in case that doesn't give you an idea of the scale, here it is on a standard-sized potholder: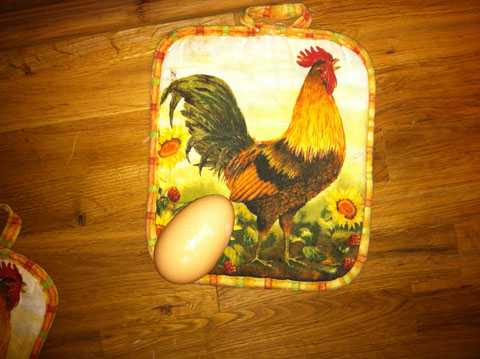 It was a double-yoked egg. I cooked it for my husband a short while ago, and he reported that it was delicious.
I didn't have breakfast because I'm off the the Gasparilla Pirate Fest soon. It's a big, drunken melee involving local grandees dressed up like Long John Silver and thousands of amateur skippers who will hilariously knock their boats into other vessels, seawalls, etc., in a pointless quest for a $0.10 string of beads. What are y'all up to today?