Following Elon's post below, here's one more from the Tarheel state…
Fresh on the heels of the President Obama's executive order allowing temporary residency for those undocumented immigrant kids brought to the country as children, North Carolina's Republican leaders have come up with this:
Gov. Pat McCrory says he signed off on the controversial "pink licenses" that will be issued to some young illegal immigrants who were granted protection from deportation for two years.

The new North Carolina governor said he thought it was important that the driver's licenses for immigrants clearly distinguish "between legal presence versus legal status."

Critics have decried them as a modern-day scarlet letter. The new driver's licenses will have a bright pink stripe and bold words "NO LAWFUL STATUS," written in red capital letters across the front, according to mock-ups. (h/t Think Progress)
__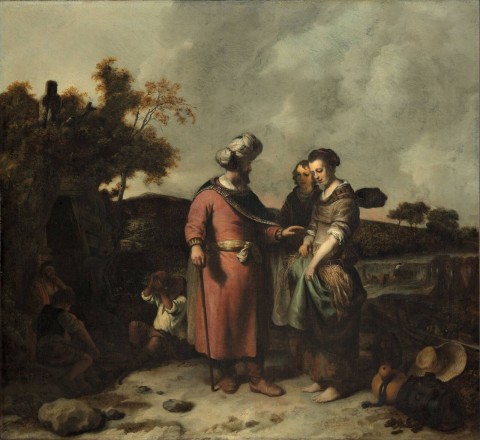 __
I've can't shake this image:  I'm seeing those old ship bridge telegraphs to the engine room.  You know — the ones with a lever that pulls the marker round one side of a circular dial that reads "Ahead Full; Ahead Half; Slow Astern: and so on.
__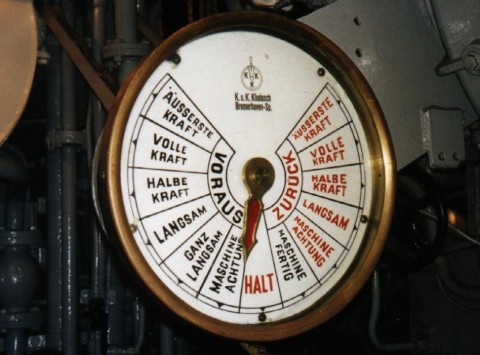 __
Except in this case it's a personality dial and the GOP's is frozen in place all the way 'round at "Full Asshole."
__
Seriously?  A pink stripe?  Might as well go full Hawthorne and require these young men and women to wear a vivid red U on their persons whenever they summon the temerity to use a public thoroughfare.
__
This is just mean, of course: a deliberate slap and perhaps worse, extended to some of our most vulnerable neighbors.  I wish it weren't happening.
__
But there is one useful element to all this. Once again we all see, in this demographically evolving America, just where our friends on the right side of the aisle — and the wrong one of history — actually stand.
__
Images:  Gerbrand van den Eeckhout, Boaz and Ruth, 1655.
__