Today's BoBo column is useful, very useful indeed.
It's one of his nominally apolitical efforts, and as such, parsing its intellectual flaws and frauds yields a helpful guide to the ways Brooks puts his thumb on the scale of everything he writes.  A column like this one helps expose his genius for bullshit without the confusing (to some) aura of partisan argument.
Brooks here presents what seems to be  a humble (sic) precis of responses he received to questions posed in an earlier column in an exercise of what he termed "crowd sourced sociology."
That Brooks might not be the best suited to launch such an effort could be seen in the first of those queries:
A generation after the feminist revolution, are women still, on average, less confident than men?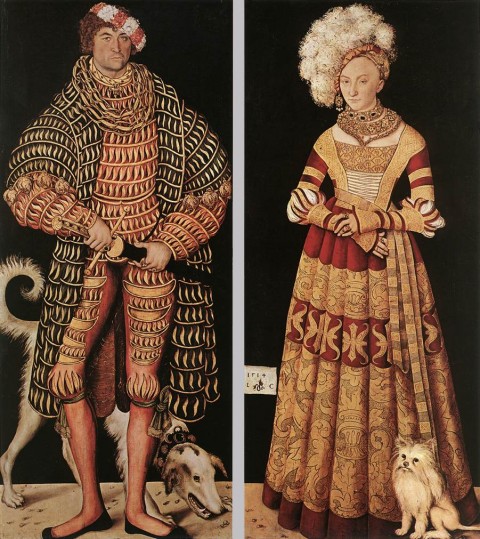 Someone with some methodological insight might see the problem in the way that question is phrased…and I'll leave that as an exercise for the reader.
But it's really today's column that captures BoBo's skill of finding always and only the conclusion he seeks in any alleged analysis of the alleged data.   His key trick:  there's always a turn, a sudden shift in the unstated assumptions of the piece that allows Brooks to assert a claim unsupported by the actual body of information he possesses.  Let's see that in action here, from this beginning
I've read through a mountain of responses, and my first reaction is awe at the diversity of the human experience. I went looking for patterns in this survey…

But it was really hard to see consistent correlations and trends. The essays were highly idiosyncratic, and I don't want to impose a false order on them that isn't there.
Fair enough.
But wait!  It's BoBo, after all.  Who needs an understanding of the data when there's an anecdote that dovetails with his preconceptions:
One of the calmest letters came from Carol Collier, who works at Covenant College.
One of the drums BoBo has been banging lately is the (in his view) value of acceptance of a body of received belief.  He's been writing about modern Jewish orthodoxy, but he's asserted more than once the importance of revealed religion as a source of stable selves.  So it's no surprise what kind of reader would win his accolade:
She wrote: "As a believer in Jesus Christ, I see myself as redeemed, forgiven and covered in the righteousness of Jesus Christ. I believe that this is how God sees me, all the time and without exception. I believe that his smile and delight in me is unwavering. This view of myself is quite simple yet with profound implications. It allows me to accept criticism without self-condemnation and to accept affirmations without exalting myself. This is the ideal view of myself that I am always working at. It is a struggle, but a good one."
Just to be clear, my issue isn't with Ms. Collier; she believes what she believes and she feels what she feels, and, as T. J. Luhrman has been writing a lot lately, that experience is itself both a subjective reality and a data point.
No, what gets my goat is the all-too-predictable-use Brooks makes of Collier's account:
I'll try to harvest more social trends later.
Say what!? (BTW — there is no ellipsis there. That sentence follows directly from the quote.)
Let's review.  At the top of his column Brooks tells us that "it was really hard to see consistent correlations and trends."  Now, we learn that not only has he shown us (at least) one trend, there will be more to come!  Impressive.
So what is this trend?  Bobo reveals his discovery:
But, in the meantime, I'm struck by how hard it is to have the right stable mix of self-confidence and self-criticism without some external moral framework or publicly defined life calling.
D'0h.  Of course — BoBo's Kulturkampf never rests.  We need to behave properly, as our faith teaches us, as the manners of our mythical ancestors would have us, as the non-sexually-abusing members of Brooklyn Orthodox communities may be claimed to act.
A confession, here.  Remember how I said above that this was an apolitical column.  There is actually no such thing in Brooks' repertory.  It's all political, which is why he creates his cultural and sociological fictions.  This column is a foundational one, a way to slip in a claim of reality — that enjoying a good life, possessing the crucial human skills of balance, depend on specific allegiances that Brooks can then assert must inform whatever specific political claim he wants to make.
Another thing:  Brooks offers in this pair of columns — the questionnaire and now this "results" piece — a veneer of  science-yness, the trappings of surveys and analysis that (he suggests) give his interpretations the disinterested authority of a mere reporter of fact.  What you actually see here, of course, is that Brooks either has no clue what goes into the construction of an observation or experiment a scientist would recognize as meaningful — or he does, but doesn't care.  Let's go to his conclusion to see that dishonesty in full flower:
If it's just self-appraisal — one piece of your unstable self judging another unstable piece — it's subjectivity all the way down.
So. To review again.  BoBo  says there are no trends or patterns he can see in his responses.  He then quotes a single reply and asserts that it captures one fact — presumably that of the connection of religious commitment to the possession of certain qualities of personality.  And then he states, with no reference to any of his data, (ex cathedra, as it were) that another way of knowing one's self is invalid.
The scientific follies are so many, and so many of them are obvious, it's exhausting to try and list them all. Just to suggest one — no where does BoBo suggest that he might have to deal with a selection bias in the population of his readers who choose to reply to him.  Given that he's written often about the satisfactions of an externally constrained religious life, that might be a problem — but it is not one that seems to trouble him.
But the fact that his "study" is worthless as actual knowledge is both obvious and besides the point, his point.  Look one more time at that last sentence.  Notice the double sleight of hand there?
It's not just the untethered nature of the assertion — our David telling us that self appraisal is suspect — but  this too:  it's an answer to a question no one asked.*  He began by wondering how men and women compare for self-confidence; now he's shifted to an assertion about the sources of his respondents self-judgment.  Not the same question at all.  (There's the added problem of the subjectivity of religious experience as well, but to ask BoBo to do the very hard work of thinking about  about that is like asking a donkey to keep watch for angels.  It's been reported to happen, but very, very rarely.)  All of his column is unconnected to this final point; it's there just for atmosphere, to give this unsupported, culturally and politically freighted claim the aura of reality.  It's pure propaganda.  This is David Brooks.
Enough.  I've wasted another perfectly good hour foaming at Brooks many sins.  Here's the shorter: he always plays a rigged game.  The only reason to read him is to play "spot the bullshit."
To add:  what bugs me from my particular bailiwick as a science writer is that he has so little knowledge of, or perhaps respect for, what actually goes into the very hard work of deriving actual understanding from the exceptional complexity of material reality — including the extraordinary tangle of human experience.  There are lots of way science is losing some of its cultural capital right now, some self-inflicted.  But nonsense like this sure doesn't help.
Image:  Lucas Cranach the Elder, Portraits of Henry the Pious, Duke of Saxony and his wife Katharina von Mecklenburg, 1514.