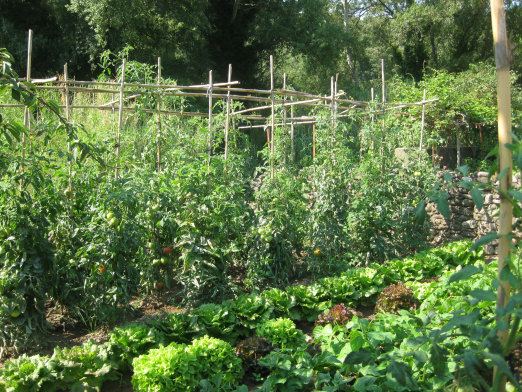 From commentor Pat H:
Last week you complained that no one sent you any garden photos. As a long, long time lurker (though I've commented a couple of times) I thought you might like to see how gardens grow in the south of France.

My best friend Bonnie moved to the Languedoc in 2009 and makes me visit her every year. Since I'm old and (re)tired I'm able to stay for several months each time. (Life has been so cruel to me.) The attached photos are of the garden down by the river that she shares with Alan, a French neighbor in his late 70s whose family has lived in the village for generations.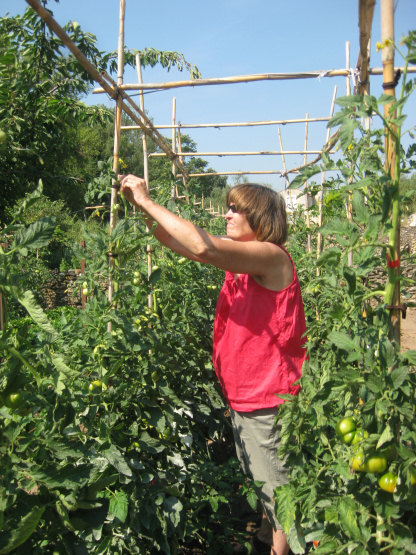 These garden patches have probably been cultivated for at least 1,000 years–the tower at the top of the village dates to the 960s and there are the ruins of a Roman villa about 3 km away. You can still see the post for the sweep used to raise water from the river as well as the remains of an old pump. (Now they share a gas-powered pump that Alan keeps in his garage until he needs to refill the water tank so he can irrigate with a hose.)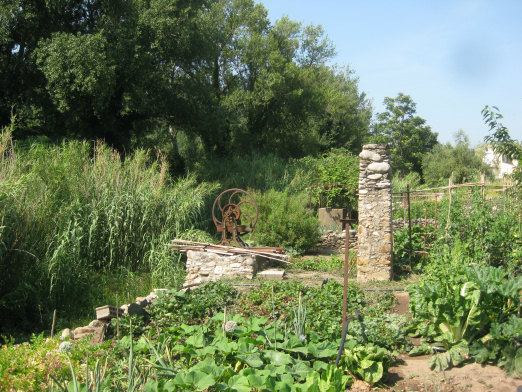 When he was a vigneron (wine maker) and owned a lot of vines, Alan says never had time for a garden but he's really gotten into it and his plantings expand every year, using tools that were his grandfather's and digging in sheep manure bought from a supplier who takes orders every Fall. He plants by the moon (the new haricots verts were planted on Monday) and the only chemical he uses is sulphur. The tomatoes are being trained on canes from the river bank.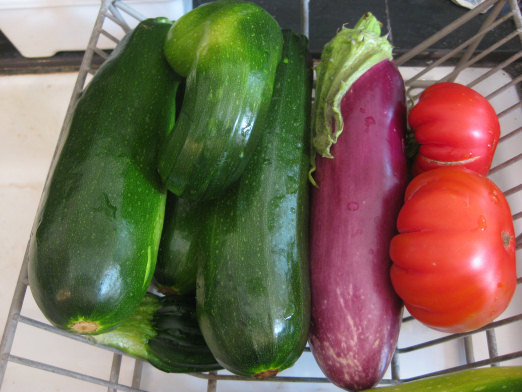 Next to the front wall of the garden there's a coop with 5 hens who enjoy their share of produce, including the too-large courgettes.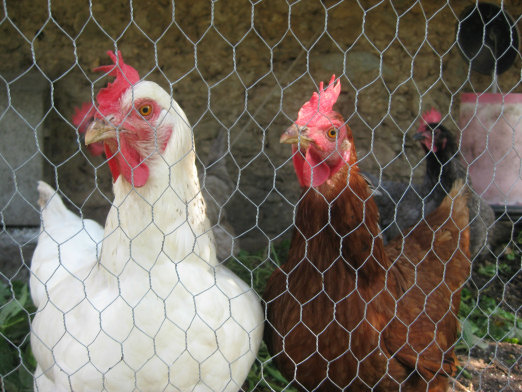 Bonnie's share of the garden has never been large and Alan did her early plantings this year because she was traveling then. Her second crop of green beans (planted at the same time as Alan's) are sprouting already. She plans to grow sweet corn and pinto beans next year (two essentials never found here and greatly missed).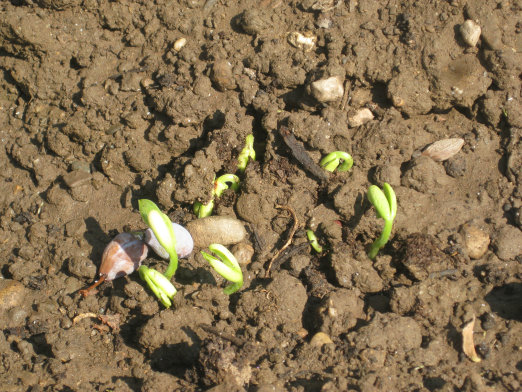 I'm also sending a photo of an abandoned garden whose very old owner died last year.