Bedtime potty and treats: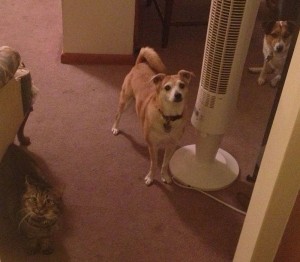 All I have to do is yell treats and all three come running, and Steve bitches up a storm. Normally, they are all at my feet, but Rosie is a JRT and JUST FUCKING KNOWS I AM TRYING TO TAKE A PICTURE, but since I DID NOT ASK PERMISSION, she runs and hides every time I grab the iPhone or camera. It was all I could do to get her into this picture. So sick and tired of being outsmarted by my pets.
Here is Steve with Lily post-treat watching some boob tube with me: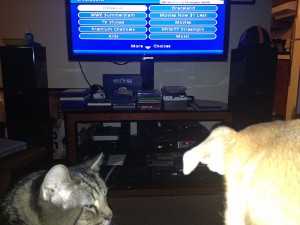 Technically, this is pre-treat, but they are doing the same thing post-treat, and I left the camera in the other room. Such good pets. Even god damned Rosie.