Been celebrating the Bat-Mitzvah-hood of my wonderful niece the last few days, and so benefited from some low-intertube days.  Got dug into a book I've been peering at on my shelves for a couple of years now along the way.  (One of the pleasures of travelling is the sudden opening of slices of time that the working day routine obliterates.)  And this morning, still on east coast time in my childhood home town of Berkeley (explains a lot, doesn't it), reading in bed just before 6:00 a.m., I came across this paragraph of just plain, intelligent, happy writing:
What caught my attention about the Beaufort Scale was at first the beauty of its language, but there was something else, something powerful, about how it does its job.  What the Beaufort Scale is, fundamentally is scientific language.  Its descriptions are beautiful, to be sure — but what they also are is distilled, thorough, complete.  The Beaufort Scale, in Beaufort's form, takes the wind at sea, anywhere all over the planet — wherever a ship might encounter it — and reduces it to a format that is not only clear but quantifiable and communicable.  The Beaufort Scale takes observation and turns it into information.
That's from Scott Huler's de-fin-ing the wind, delightful book on the making and significance of the Beaufort Scale, the standard measure of wind strength sailors have used for a couple of centuries now.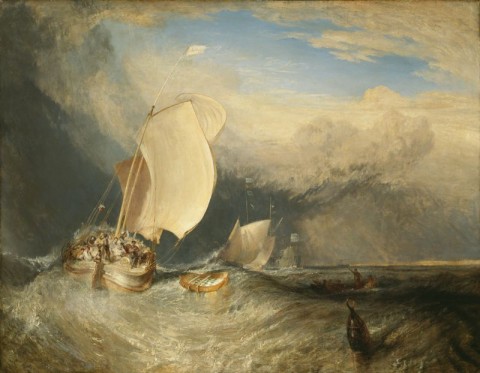 Scott's a friend of mine, and a fine writer.  He gave me my copy of this book a while ago, and it was just the pressure of all the stuff my day job needs me to read that held it up on the pile this long.
My loss.  I'm finding lots of smart pleasure as I go along with Scott, and nuggets like the passage above  (on p. 124, if you're asking) is that capture his gift for doing what I like best in science writing (or really, any text).  He distills his narrative down to the essence of its point, the meaning to extract from the (delightful) journey through historical narrative and anecdote.  Where and how and by whom the idea of matching measures of wind strengths to the effects of given speeds on something physical — a tree branch, a windmill vane, a sail — makes (in Scott's hands) a wonderful account of how  18th century minds made sense of their world.  That's reward enough on its own — but in the passage above you get something more, something of how an enterprise, science, actually works, or rather, made itself into a system of acquiring both knowledge and understanding of unique rigor and power.
And with that note, apropos of nothing contemporary or political (unless you read well between my lines), why don't we all enjoy some nice, fresh (never half-) baked open thread.
Image: J. W. M. Turner, Fishing Boats with Hucksters Bargaining for Fish, 1837-1838.