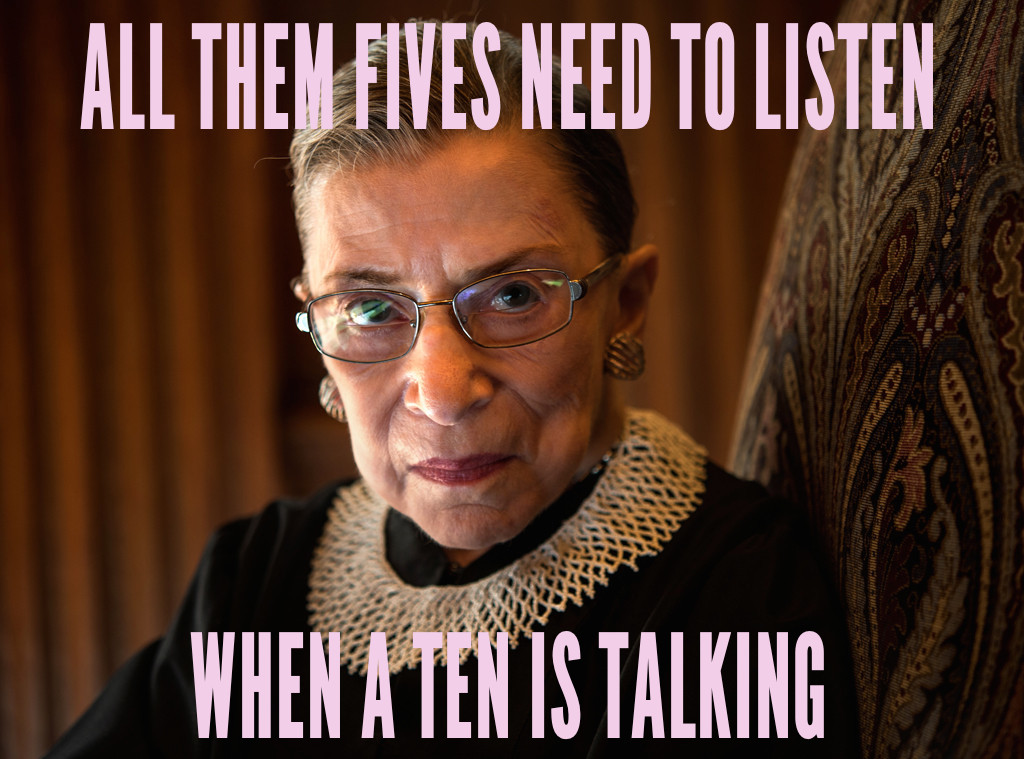 From the BeyonceVoters Tumblr. The original "slur" comes from a Fox News mouthpart, because the only thing more popular to Fox News listeners than racial panic is sexual panic (or is it the other way around?)…
In other popcultural news, from Rolling Stone:
Author George R.R. Martin, who created the world of Game of Thrones in his Song of Ice and Fire series of books, has heard fans' complaints that he is taking too long with the saga's next installment, The Winds of Winter, and he has two words for them: "Fuck you."…

The writer said that he also found it contentious that fans would complain about his attending events rather than staying home and working, noting that he only writes when he is home. But despite his outrage at such suggestions, he also said that he did not know when the next book would be finished. He reiterated, however, that he does indeed have a plan for the end of the story and has shared it with Game of Thrones showrunners David Benioff and Dan Weiss….
Waiting for the (ironic! J/K!) Kickstarter campaign among his more impatient fans looking to fund a ninja who'll give them closure…
And, finally, because I am not a nice person, I was entertained by Jim Newell's account of "Dinesh D'Souza's paranoid nightmare":
The vast forces of the universe and the United States government and the powers that be have arrayed themselves against one man, one prodigy, who could obliterate their regime of smoke, mirrors and lies: Dinesh D'Souza, the former Reagan era policy adviser and hot-ticket conservative intellectual who, more recently, has become a hand-waving, fear-mongering fake-tree salesman, and criminal.

He is, in other words, the right's Job. But the longer he suffers, the more selectively he's prosecuted, the more his art is censored, the stronger he becomes!…
Apparently D'Souza considers both the New York Times and Costco tools of the Obama Administration, because pffft, who believes that "free market, profit-driven" sales yak? Also, he seems to be threatening to sue Google, over his latest extremely serious & factual "documentary", for reasons which I'm not even going to try and explain.
***********
Apart from cheap laffs, what's on the agenda for the day?