Cole is away healing, but that doesn't mean we can't have blurry, poorly lit pet pictures: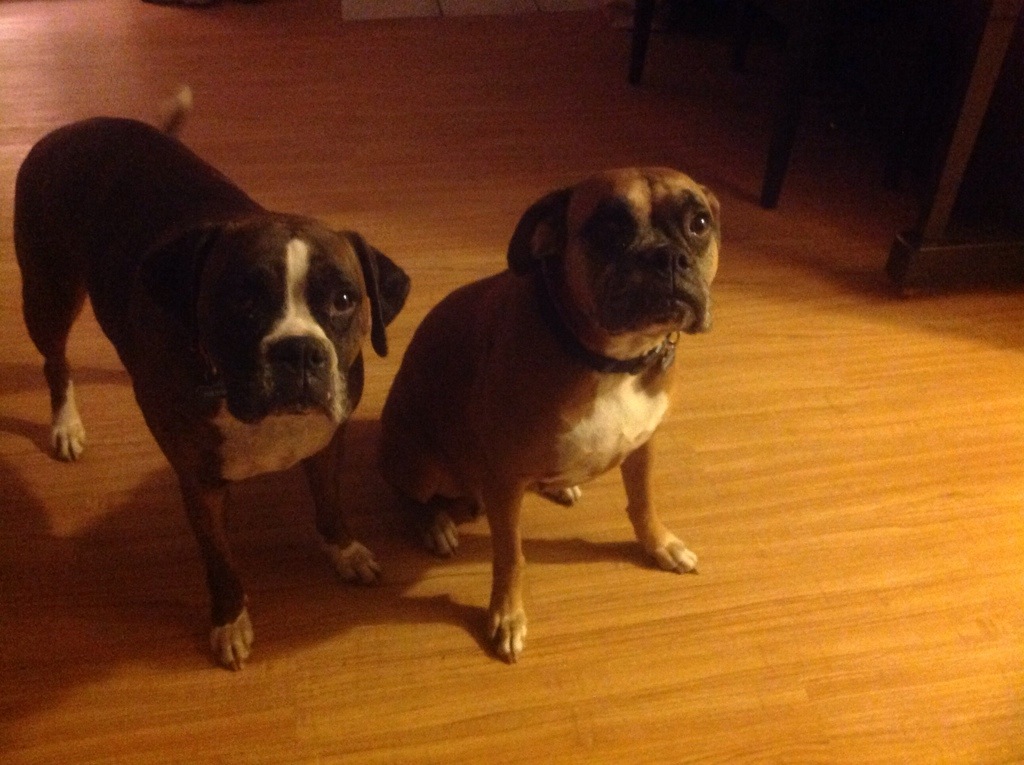 Having a pretty quiet night here. I'm simultaneously reading a book, watching the Rays beat the Cardinals and fighting the dogs for sofa space. The mister is snoozing away already, poor thing. He works outside, which is exhausting this time of year.
What are y'all up to this evening?