Friday night's sunset at an unspecified shoreline on Tampa Bay: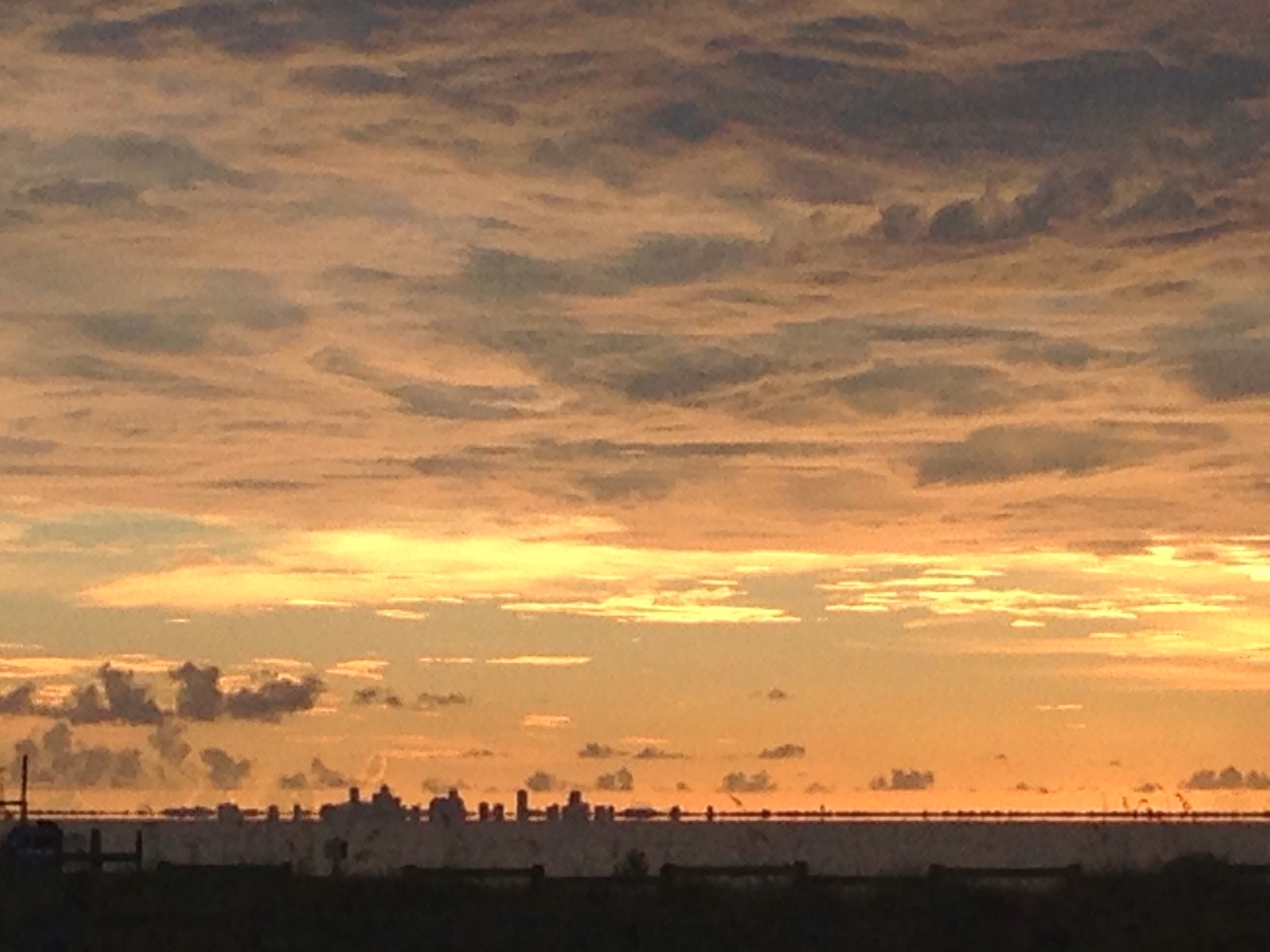 That seemingly floating city in the distance is St. Petersburg (not the Russia one).
Got football to watch today? We've got both baseball AND football viewing on the agenda. Plus the making of potato salad, grilling of sausages and sampling of various ales.
Feel free to talk about whatever.