Here's a blue heron trying to be inconspicuous behind a sea grape tree: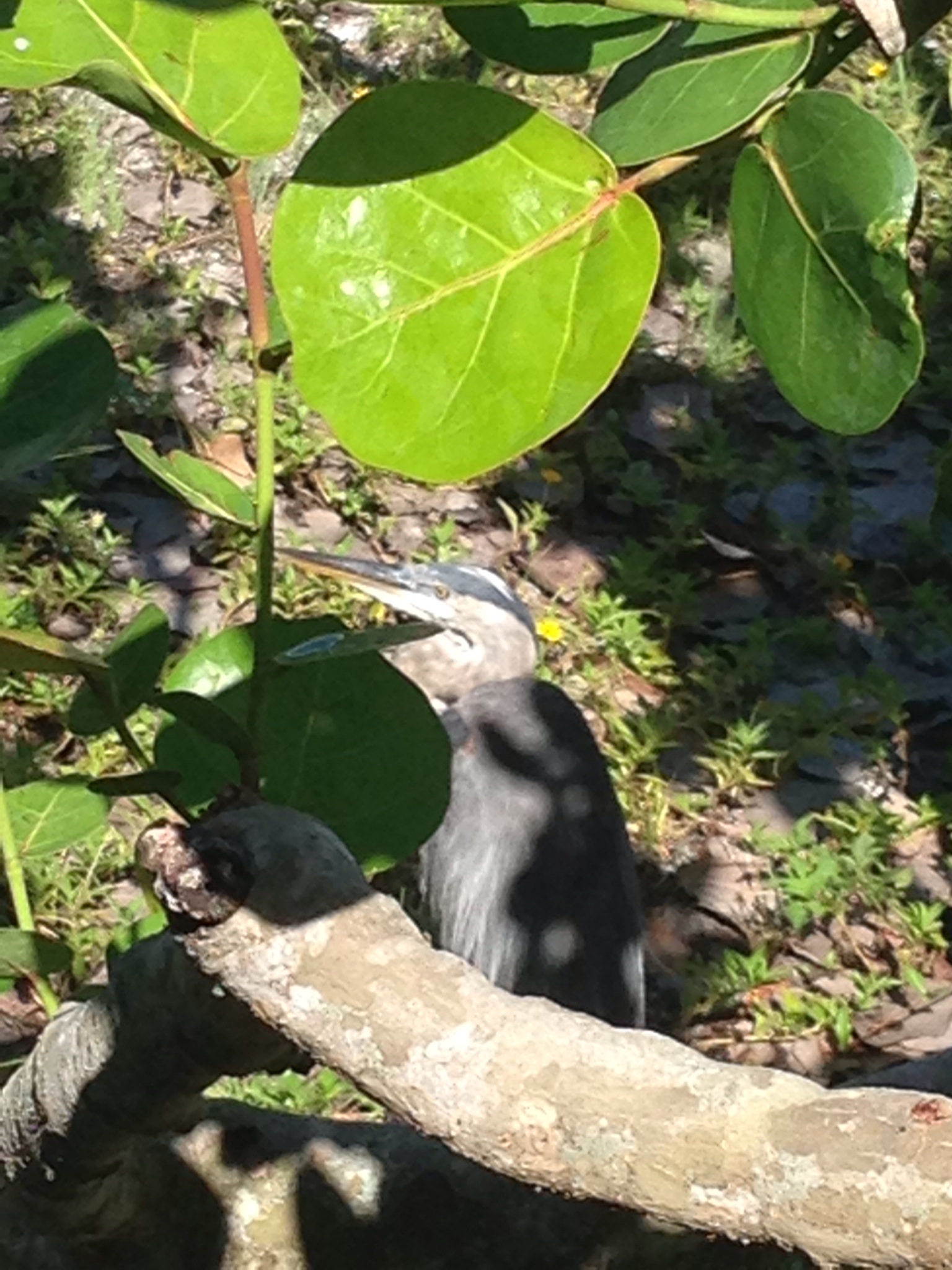 Not happening, pal.
We've got an exciting weekend planned. If the weather doesn't suck, the mister and I plan to visit a rustic fish camp and maybe do a little canoeing tomorrow early. Then we'll come home and watch Bama kick our poor Gators around.
On Sunday, the entire family is getting new glasses. I think I'm going to have to finally break down and get bifocals.
I've avoided that reckoning for the past couple of years by wearing my glasses on top of my head when focused on things within arm's length. But that's no longer working for me.
Tonight everyone else at my house is snoring away. I'm the only night owl. Reading intermittently and listening to a persistent rain. What are you doing?