I loved the book "Olive Kitteridge," Elizabeth Strout's novel that made a cantankerous math teacher the intersection point of a collection of stories about small town oddballs. So I'm delighted to hear Frances McDormand has taken on the title role in the upcoming HBO series.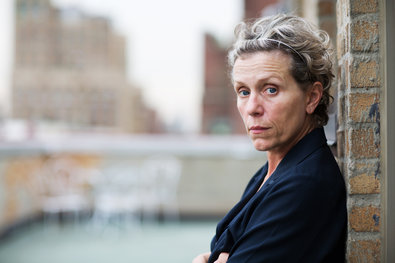 The New York Times has a piece on McDormand and the project here.
I think "Olive Kitteridge" was the last book my late mother read at my recommendation. She and I read a lot and often swapped recommendations, but our taste in books didn't match all that well — she was more of a mystery fan than I and gravitated toward that genre.
Mom liked "Olive Kitteridge" the book but didn't like Olive the character, which surprised me because they actually had a lot in common. Olive was ten times crankier than my mom, but neither put up with any bullshit.
Anyway, open thread.
[Photo credit: Alison Cohen Rosa for The New York Times]