Here's a picture of some cookies from the Cracker Sisters' Annual Drunken Christmas Cookie Bake-a-Thon last weekend: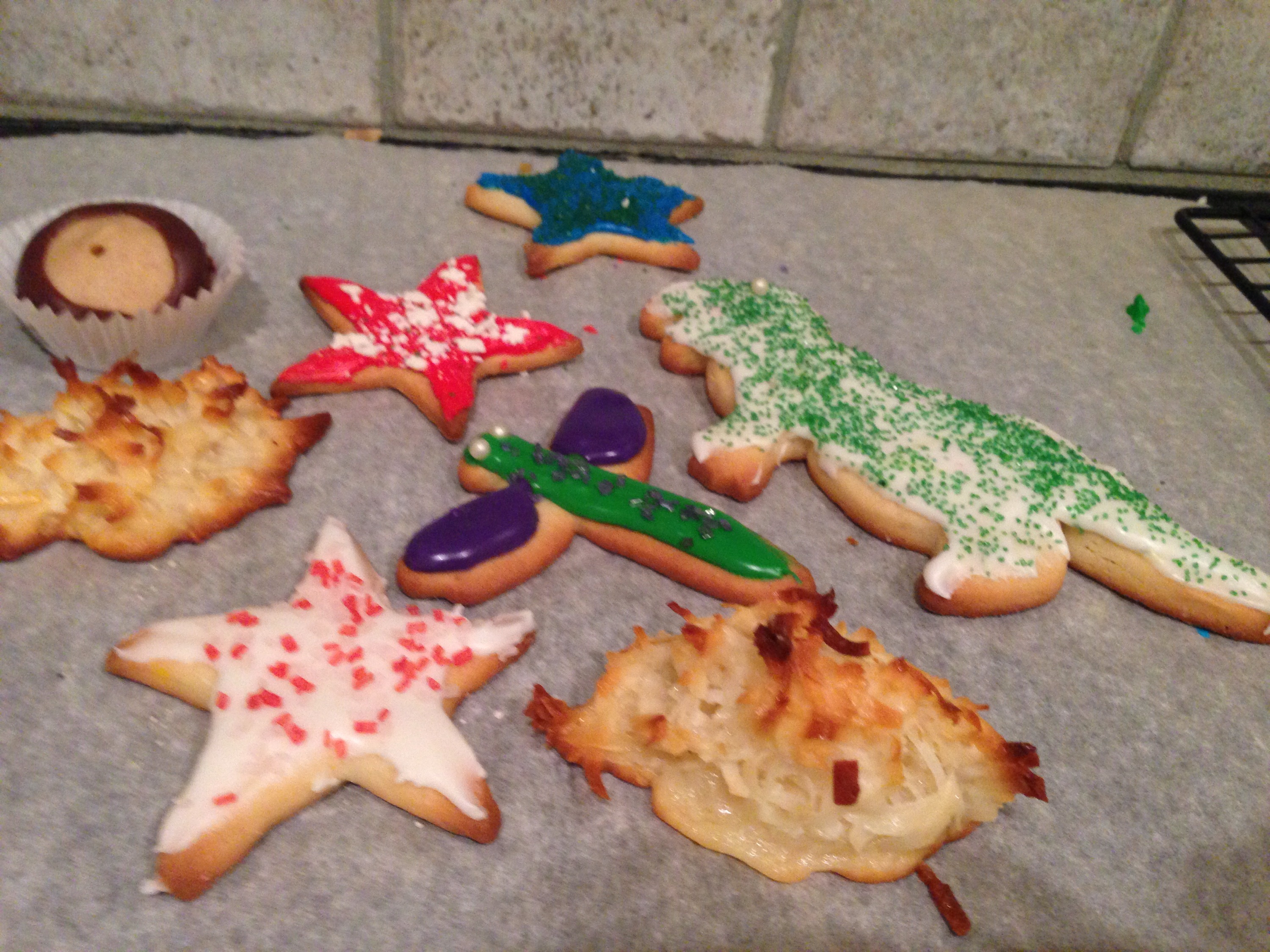 The coconut macaroons are my favorite, though the kids insist the buckeyes (top left) are the best. Sis and I had to impose rules on buckeye size because the rugrats kept rolling ever larger spheres of the peanut butter mixture, creeping up past marble size toward golf ball girth. They would have been dipping bowling ball-sized buckeyes in chocolate if we hadn't put a stop to it.
The sugar cookies turned out pretty well this year. They're mostly a canvas for decorating, but it's important to have a tasty canvas. I'm reasonably proud of my dragonfly. I'm not sure who decorated the dinosaur.
I've got roofers coming today, so my home office will be a cacophonous hell. I'm hoping the dogs bark themselves hoarse early.
Please feel free to discuss whatever.