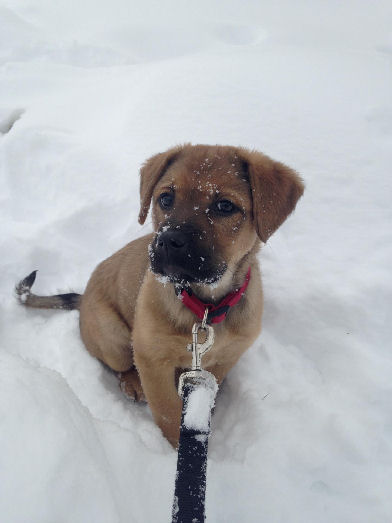 From commentor MomSense:
Since John is depriving us of our puppy photos, I thought juicers would appreciate some Korra pics.

She loves to play in the snow and to take long walks through the neighborhood.
*************
Apart from that too-brief moment of zen, what's on the agenda as we start another week?