My sister the world traveler encountered this scrappy crustacean in a toilet in the South Pacific: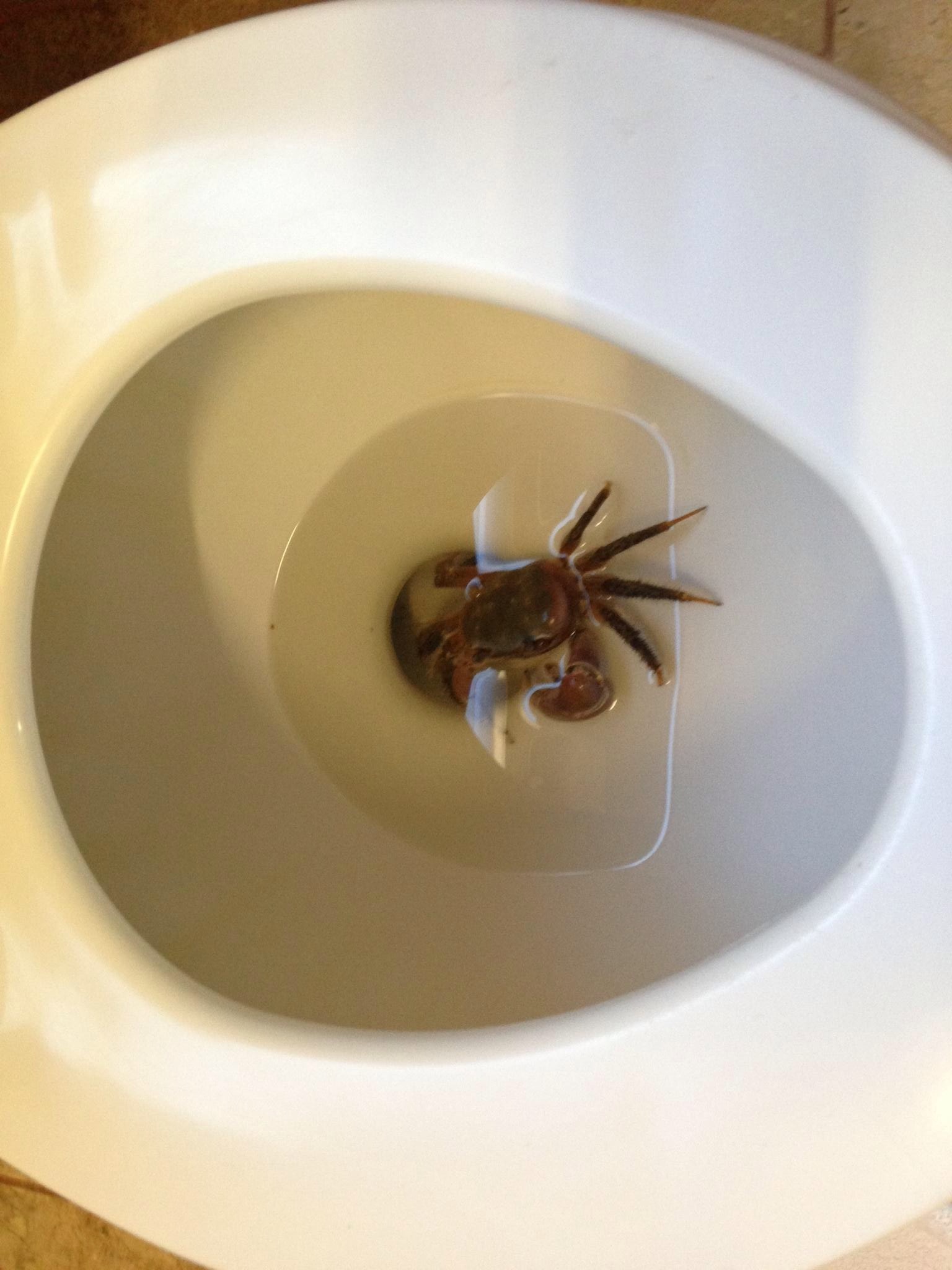 It was flushed three times (not by my sister) and kept reappearing. The persistent little crab was reported to the hotel manager, who was sanguine about toilet crustaceans but horrified by the possibility it would be Facebooked.
I once unwittingly sat on a toilet containing a Cuban tree frog. Have you ever found a crab, frog or other unexpected creature in the pot?
Feel free to discuss other topics. Open thread.