MSNBC just had a report on the amount of marijuana sold in Colorado last year, and told us that the 833 stores sold a total of 20 tons of weed. They then decided that the viewers needed something to visualize to understand how much 20 tons of weed was, so they flashed to a picture of…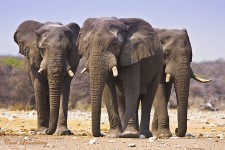 Three elephants. Not those actual elephants above there, but three elephants. That was helpful, wasn't it? Because looking at those three elephants, you totally understand how much 20 tons of weed looks like, because whenever Americans are trying to visualize weights and measures, we keep a handy copy of our avoirdupois to elephant conversion scale by our side. Just a couple months ago my doctor told me I could benefit by losing a little weight, and I asked him how much, and he told me about 1/20,000th an elephant.
Personally, I think something like this would have been more helpful: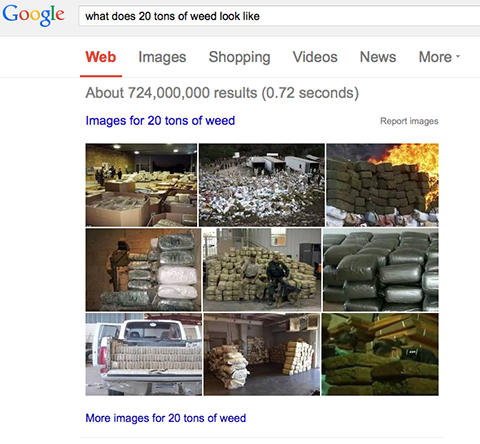 And even that would not be really helpful, because it is context free. If you don't know how much a "dose" of weed is (*COUGH COUGH* MAUREEN DOWD), you wouldn't be able to compare it to the total amount sold. Up next on MSNBC, a visualization of our budget using flash animations of groups of hedgehogs and how much popcorn a child eats before age 16.