Here's the view from under a Suwannee River bridge: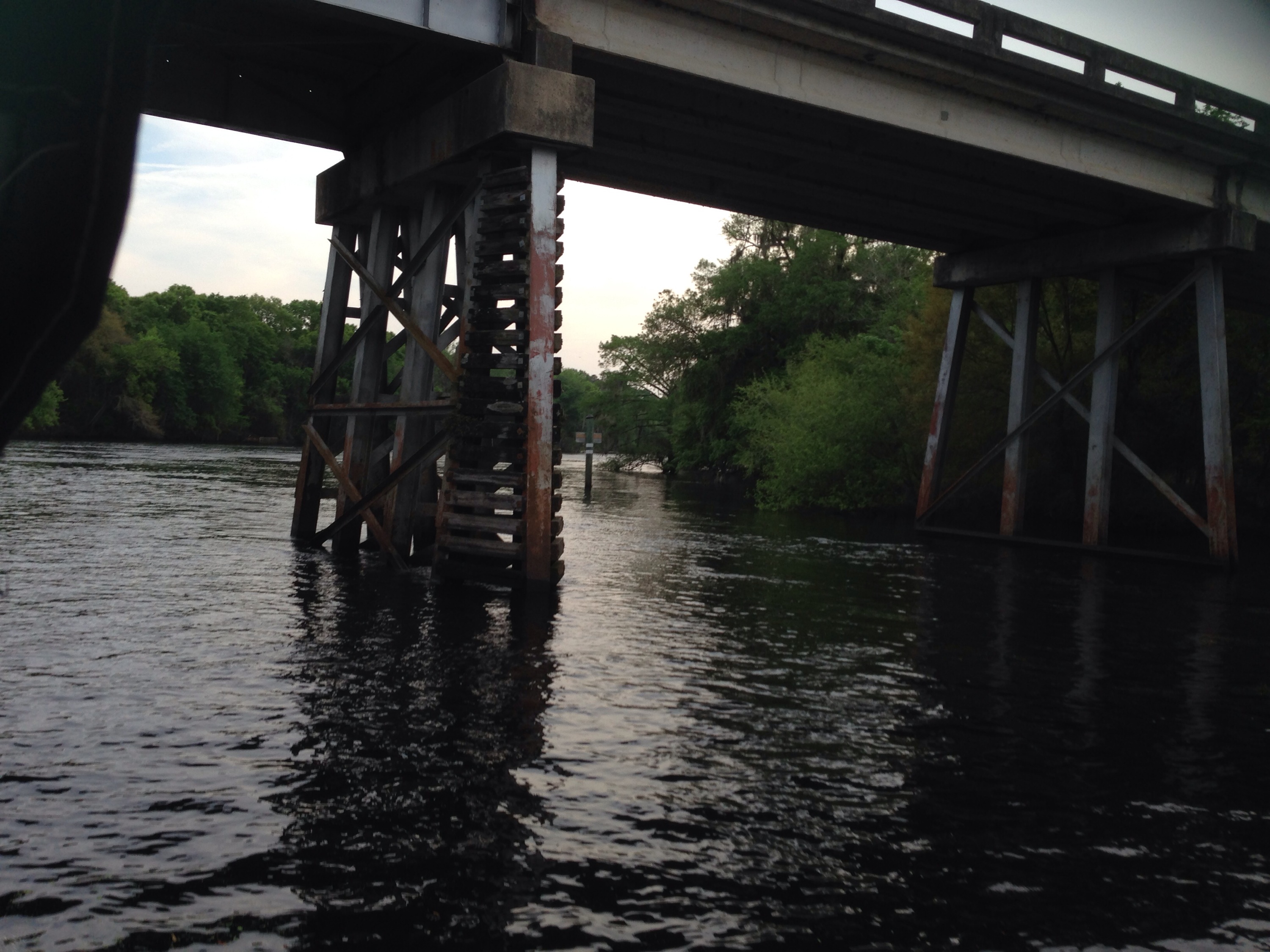 The river is much higher than it was last time I was in the neighborhood. For example, last time, you could walk down these steps to the water:

And now you have to make sure you don't bust your prop on the sea wall as you float over it. The Suwannee is so changeable.
I can't sleep, dammit. I'm debating whether I should keep trying to make myself fall asleep or just give up and put on a pot of coffee.
The swamp critters are singing tonight. There's also what sounds like a very large owl hooting nearby.
Coffee it is.
Open thread.
PS: Has anyone read "Stone Mattress" by Margaret Atwood? I am making my way through it. I've had a love-hate (mostly love) relationship with Atwood for many years, but I'm not sure what to make of this collection.