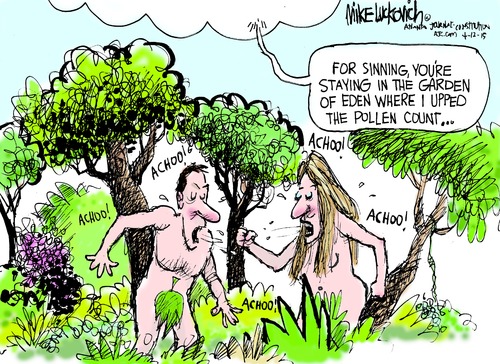 This is my life, right now — despite three different forms of medication. And the tv weatherpeople are whispering about how potentially the worst allergy season ever is just beginning!
On the other hand, I spent a couple hours outside raking up the winterkill, and was rewarded with the sight of a fat bumblebee poking half-heartedly at the daffodils.
Climate or otherwise, what's on the agenda for the evening?