Many of you have been clamoring for Steve pictures, so here is an "action" shot: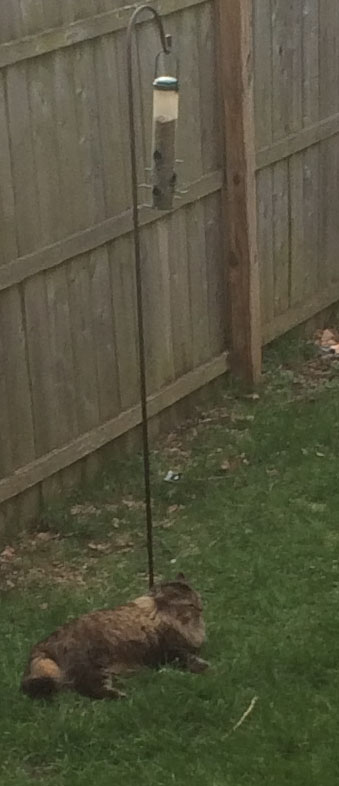 It's been a long winter, so he needs to work on brush up on his hunting skills. Just a little.
I sat on the back porch taunting him. "You're not fooling anyone, fat boy." "You waiting for one to fall out of the feeder, you lazy bastard?"
Etc.