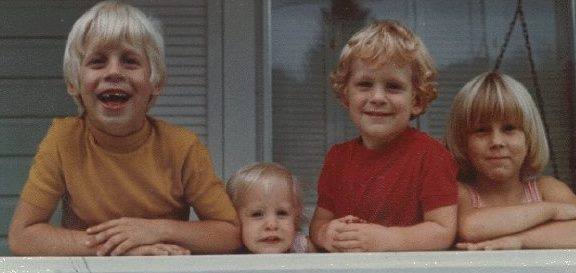 *** Update ***
From left to right, it is me, Annie, Seth, and Devon. That's right, I was the oldest and the role model. After I broke my parents in, though, the others had it soooo damned easy.
My mother swears to this day that everything about me was the worst- most difficult pregnancy, delivery (and Annie was Caesarian), youth. She claims even my bowel movements were the smelliest and nastiest. Everything about me was rotten.
I also was apparently able to swing myself out of the crib at 9 months old. The doctor didn't believe them, so they showed him. They put me in the crib, I stood up with my back to the crib, reach up, and flipped myself out. He was speechless.
I just had to be free.