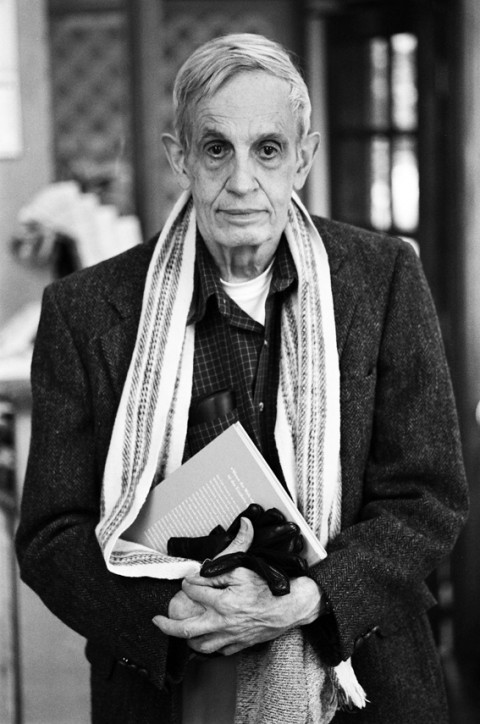 Sad news out of New Jersey today:
John Forbes Nash Jr., a mathematical genius whose struggle with schizophrenia was chronicled in the 2001 movie "A Beautiful Mind," has died along with his wife in a car crash on the New Jersey Turnpike. He was 86.

Nash and Alicia Nash, 82, of Princeton Township, were killed in a taxi crash Saturday, state police said. A colleague who had received an award with Nash in Norway earlier in the week said they had just flown home and the couple had taken a cab home from the airport.
Nash was the subject of Sylvia Nasar's wonderful biography, also called A Beautiful Mind, and that's the place to go for a full treatment of who he was and what his work and life contained.  Here's a tl:dr gloss on his life prepared for the Abel Prize ceremony this year.   Nash was one of the 2015 laureates; and the crash came on the final leg of his return home from the Abel ceremony in Oslo.
He had a hard life; Alicia Nash too — it's not remotely easy to be the pillar. I don't think the word "hero" works in the frame of illness and recovery (think what it says about those who don't make it back) — but there's no doubt that Nash had led an extraordinary life, one that demanded unimaginable stamina and effort.
Mine isn't a helpful reaction — but what an infuriatingly random way to lose those lives.
Got nuthin else.  Over to you.
Image: via Wikipedia Commons