I'm trying to wean myself from football — as I've mentioned here before.
Not great success so far, but the goal this year is at least to cut (substantially) the time I spend watching supremely fit young men maul themselves for my entertaintment.
Fortunately, college football just doesn't work for me and hasn't for decades, so all I've got to do is keep my eyes off the pigskin on Sundays, Monday evenings and the odd Thursday.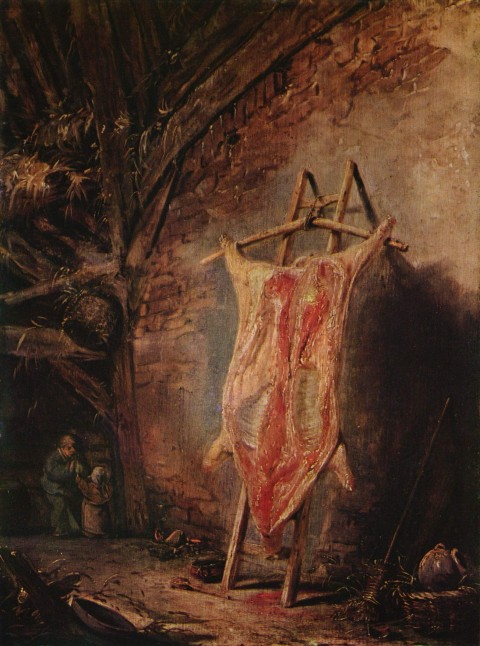 Failed there on the day before yesterday, but I have high hopes for tomorrow.
Still, I understand that lots here have serious skin in the games our institutions of higher learning (remember that, Scott Walker?) are engaging in right now…so here's your thread.
Image:  Isaac van Ostade, The Splayed Pig,  [Das gespaltete Schwein], c. 1640-45.  As near as I could get to an illustration of a pre-inflated/deflated oblate spheroid. ;-)