Have to post this one early since the Bills are playing the Jags at 9:30 AM ET in London. Here are my picks — just straight up winners and losers, no spread involved: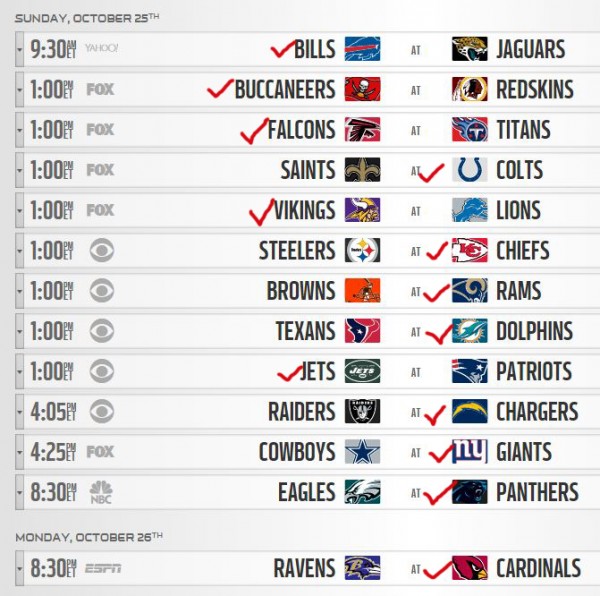 My upset pick is the Jets over the Pats. It could happen!
Feel free to tell me how full of crap I am in comments. Or discuss whatever — open thread!
ETA: We watched "Jurassic World" last night (wasn't my idea), and good lord, was it awful! Of course, it's a movie about genetically modified dinosaurs, so suspension of disbelief is required. But sweet babby Jeebus riding a stegosaurus into Bethlehem, this movie requires suspension of all brain functions outside the stem. Stupid plot twists. Misogyny. Don't waste your $3.