Via Martin Longman writing at Washington Monthly, this by Michael Bender and Ben Brody over at Bloomberg:
In Alabama, one of the Bush campaign's top targets in March, Bush has endorsements from a member of Congress, a handful of state legislators and statewide officials. Yet, in contrast with Donald Trump or Marco Rubio, Bush wasn't able to find a full slate of delegates to run on the ballot by Friday's deadline.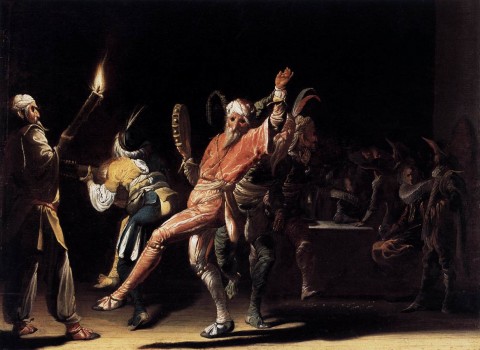 As Longman notes,
This obviously undermines Jeb's main arguments for his own candidacy. He's supposed to be competent and experienced. His team is supposed to know what it is doing and have a shot at matching the team the Clintons will bring to the general election contest. He's supposed to have enough establishment support and resources to not have to worry about things like ballot access that can be a real challenge to cash-strapped and little-known candidates.
The whole Bloomberg piece is worth a read.  The TL:DR version is that while the Bush folks can talk a plausible game about a targeted strategy aimed at amassing delegates (which sounds on superficial reading like an echo of the Obama 2008 mastery of the caucus/primary mix, but isn't), life on the ground looks very different, and thoroughly unpromising for Team Exclamation Point.
That said, the clown car is full of clowns, so who knows which GOP jester will actually get to 1237 delegates.  I don't — but a while back I was willing to bet lunch money against Jeb.  I'd lay more now.  Quite a bit, in fact, were I a gambling man.
ETA: I do so love the Juice Commentariat.  For the record:  I used the term "stick a fork in him" because I thought the Secret Service might frown on a suggestion to stick a shiv in someone. Though that would certainly settle the question of whether he or she were done. [PS — Secret Service?  This is a JOKE!  Maybe a crappy one, but mine own.]
Image: Willem Corneliz Duyster, Carnival Clowns, c.1620