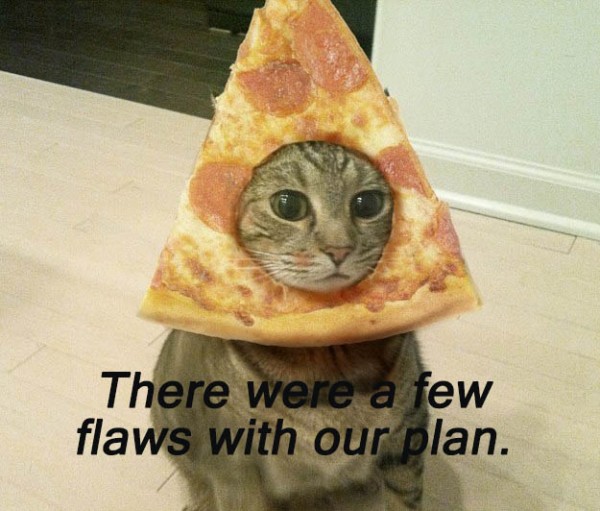 Alright. Website update.
As you can see, we are still tweaking things. We got rid of the recent posts on top, because I couldn't see that it added any value. It would be useful if we had a different theme, but for this, it didn't work.
Second, we have also removed the default image function. If people want to use images, they know how to do it. The default thing sounded great in concept but it just turned out to be a bigger pain in the ass than I thought it would be. So it is no mas.
Third, over the weekend the tech people at Hosting Matters are doing some sort of upgrade that is supposed to do something that makes things go faster. I'd post there letter to you, but then I would probably open myself up to you all offering your unsolicited technical advice to them, pissing them off and alienating another group of people who will never want to work with me. I trust them, though, so deal with it. And again, what they said to me was in incomprehensible gibberish/tech speak, so my entire response was "I don't understand a word of this past the opening sentence. Do I need to do anything?" They said no and Mistermix seems cool with what they are doing, so that is good enough for me and will have to be good enough for you.
Fourth, there are a lot of other little tweaks that Alain is working on.
Fifth, the facebook and twitter auto-publish to the BJ site will take place tomorrow. I'm involved in this operation so it will probably be a clusterfuck, so cross your fingers.,
Sixth, the comments are going to pretty much stay as is for now until we get the new commenting system in place. Alain may do some tweaks here and there, but you are going to have to find a way to suffer through and carry on until Decemberish.
And since that will not be enough for you, let me explain why the comments are such an issue. The volume of comments we get puts a serious load on the server for reasons Mistermix can explain. This could all easily be dealt with if I installed a third party thingamabob like Facebook comments (fuck that), google comments (fuck that too), or disqus (nope, not happening), or other similar types of things. Alain and Tommy both stated that would be the easiest fix. But I opted out of that for one main reason- I want the comments to be under my control, and the reason for that is not because I like taking a kick to the nuts every day or am some sort of control freak, but because I value your privacy and am intent on protecting the users of this site.
As you know, we have a fairly open and unrestricted comments section. In order to get banned or a time out, you basically have to start yelling racial or sexist slurs or start making threats. I want to keep it that way. I also want people to feel free to speak their mind. I think it is the best policy, and I think it actually brings out not only the worst at times in a community like this (see the last couple of weeks on site upgrade threads), but it also fosters an environment that can bring out the best in people. As we've seen, a lot of you have become friends with each other through this website and that has extended into real life. A lot of good things can and do come out of that sort of openness in a community.
I additionally value everyone's privacy, and I am not willing to cede that to an outside party like FB or google or disqus or whatever. If you want to be known only as Mr. Fartknocker or something equally stupid, like, say JustSomeFuckhead, you are free to do so. What people know about you will only be what you tell them. I think that's a good policy and I intend to keep it that way.
The most important reason to me may be something you all haven't thought about, but maintaining the comment structure on my end also means that should the feds or any law enforcement try to gain access to information or IP addresses or anything of the like without a reason I deem valid (someone threatening suicide, etc.), I can kindly tell them to fuck right off and then lawyer up, because they aren't getting shit from me willingly. I'll burn everything down before I get it. It's something I feel very strongly about. That is something that is very serious to me, even for those of you who mock me about the surveillance state.
Which is why it was so unfortunate that Tommy, in a fit of rage because you all were relentlessly after him in the comments, made some unfortunate comments that are basically anathema to my stated beliefs. This all happened while I was sleeping 18 hours a day and drinking water the other six, so I only found out a few days later. That's why Tommy agreed to finish up as soon as he could and give up access.
And a thing about Tommy- I didn't know him from Adam, but I've spent a lot of time emailing back and forth and talking with him, and I can tell you, like everyone, he has some quirks, but unlike everyone, he's actually a pretty good guy who I've grown to like. That's why this whole thing was so unfortunate. He feels terribly about it, and has apologized profusely to the point that I had to tell him if he apologizes again I am going to drive to his house and Tunch punch him in the neck. He and I both think part of the problem is that he was a member of the community, and then to see so much negativity directed at him (intentionally or unintentionally, real or perceived), is what made him blow his stack. I'm hoping after a cooldown period he'll come back and continue to be a valued commenter, because I know for a fact he would never have done anything malicious. I've talked to the guy multiple times and I'm a pretty decent judge of character.
So that is where we stand now. I'm back in the saddle again, and this is how things are going to happen. I'm going to try to create a page and place it up with the glossary for you all to add suggestions to things you like, so we don't have people starting these vicious feedback loops in every god damned comment thread. Until then, if you have something to offer or want to volunteer your services, email me. And no, the Amazon link is not going. I understand some of you have problems with the company, and that's great. It's your right to boycott them. I boycott all sorts of businesses- chic-fila, Papa John's, anything Trump related, Koch products, and I do my damndest to avoid Wal-Mart, but given where I live that is not always possible. But I have to buy my shit somewhere, and living in the middle of nowhere, I use Amazon. Such is life. And it's an easy way to pay the server bills- people who are going to buy things at Amazon anyway can just click on the link, and we get a small percentage. So that's that.
As you can see, there was actually a lot of thought put into the site rebuild. I personally spent hours thinking about what I wanted and talking with the guys. Some things just didn't work out, and a lot of people just aren't used to a deluge of negativity and don't handle it as gracefully as I do. If you have anything that needs to be added to the list, do it in this thread. Let's get it all out of our system and then move the fuck on. I promise to not even call you assholes in this comment thread.