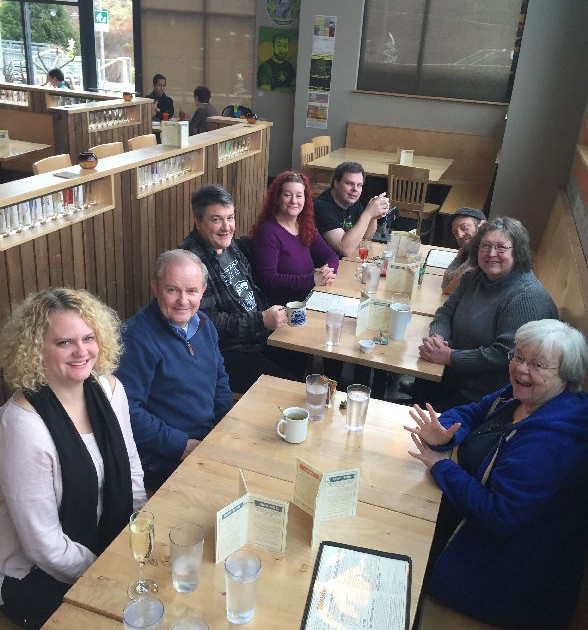 From one of the participants, ThalarctosMaritimus:
Here we are–lots of good food, good company, good discussion. And Watershed's hair of the dog Bloody Mary came with pepperoni and olives in it–tasty *and* nutritious!

Clockwise from bottom left: Beth (opiejeanne jr.), Dave (mr. opiejeanne), Mike J, CaseyL, Yutsano, chopper, thalarctosMaritimus, and opiejeanne.

We missed you, Major Major Major Major!
**********
Should this inspire other readers, if you want to get together in the meatspace, send me an email and I'll be happy to front-page your suggestion, okay?