Y'all need to simmer down. Clinton or Sanders are both fine candidates, so there is no need for the rancor.
Here's a picture of Thurston on the basement stairs eyeballing me while I ride the 400 dollar towel rack/exercise bike in the basement: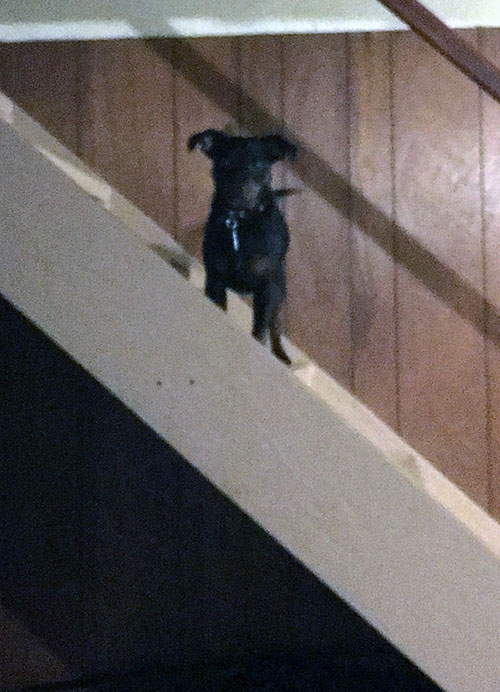 And here is sweet Lily relaxing in a pile of freshly folded clothes. If you look to the right of her, you can see a Steve indentation on the t-shirts.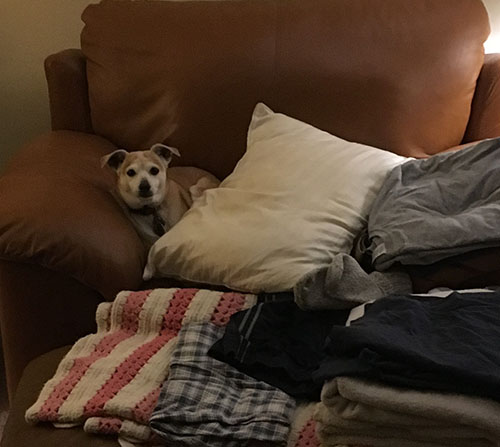 I feel better now, don't you?