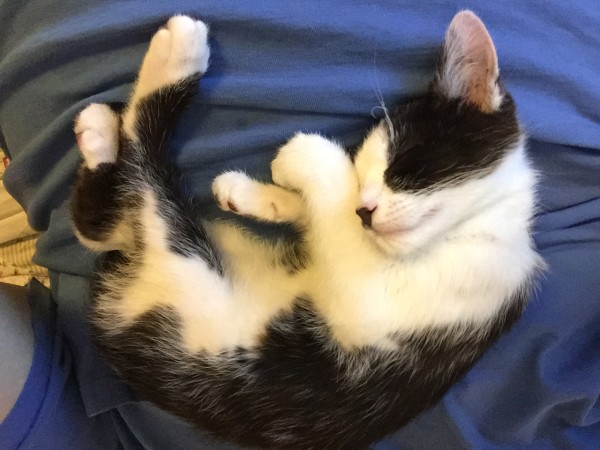 Excellent news from commentor Daryljfontaine:
Here is proof of life for the rescue kitten (thanks Alien Bunnyman and her mom for taking great care of him!). He's been checked out by two vets, and cleared for FeLV and FIV. I have some drops to put in his ears, and appointments for his distemper booster and rabies vaccine in a few weeks. He is a proper little monkey, climbing like a pro, eating like a horse, and sleeping like he invented it. He's currently laying on my stomach buzzing away. Still a day or so before he and Mango, my five-year-old cat, get to meet.

His name? Hamilton, or Ham for short. (*wave* at Mnemosyne)

He's just like his country, he's young, scrappy and hungry.
***********
Is there a better way to start the morning? Even a Mardi Gras morning!
Apart from happy kitten news, what's on the agenda until we start scrapping about the NH primary results?