We saw this inoperable pay phone during our recent travels: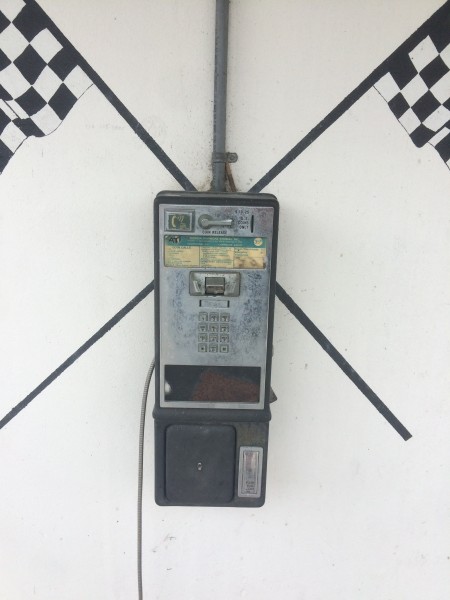 It's rare enough to see one these days, so I sent a photo to the kiddo with an explanatory note.
The phone was attached to the most god-awful dive we've visited in a while. Never again.
What anachronisms have you noticed in your world? Open thread!
ETA: The fucking picture is sideways for some reason! Not sure why, but I can't fix it. FYWP!