A student asked the First Lady why she likes to exercise:

"I wanna be a 90 year old lady that's really fly." https://t.co/MfK4KAMTC3

— The First Lady (@FLOTUS) April 20, 2016
Because of the above, I'm honoring a request from beloved commentor SiubhanDuinne:
I know you may not (probably do not) (almost certainly do not) share my lifelong fascination with Queen Elizabeth II (I've been following her since I was 5 years old and she, as Princess Elizabeth, married her handsome young Prince Philip in 1947), but April 21, is her 90th birthday. Whatever one's views of the British monarchy, this is a matter for some celebration, yes?

There are several new "Queen at 90" photos making the rounds, but one of the sweetest may be this one. It shows the Queen surrounded by her two youngest grandchildren, and all five great-grandchildren. Check out the adorable little girl solemnly holding her great-granny's handbag :-)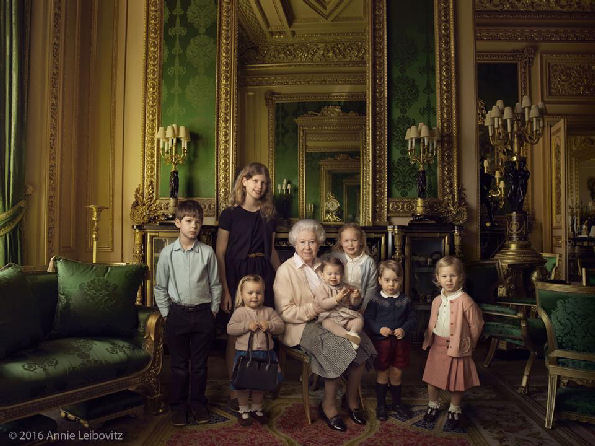 Best wishes for all the tough old broads, from one who aspires to earn that honorable title.