I got nothing accomplished but did take two naps and played some Fallout 4. Made a big pot of black bean chili and fed Carlo and Christion (the two fraternity boys living here this summer until they can find jobs) and several of their friends. Now watching the Pens and getting ready for GOT.
The furkids are relaxing: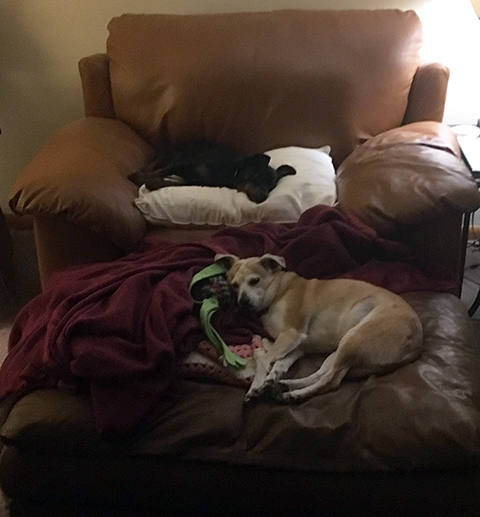 I like having the frat kids staying here over the summer. Keeps me young.