First, a very useful Chrome script:
When beloved celebrities of color die, there's a particular way that the media likes to remember them that lauds the deceased's legacy of somehow having "transcended" their race.

In the days following both Prince and Muhammad Ali's deaths, both men were remembered for the ways in which they "defied conventional notions of race" and made it so that their color and religion were nearly invisible. For the record, Prince was unabashedly proud of his blackness and Ali was widely known for the ways in which his blackness deeply informed his personal and social politics.

Still, though, for many celebrities of color (both living and dead) positive media coverage often goes hand in hand with the intentional downplaying or erasure of their race.

With that depressing fact in mind, Los Angeles Times editor Dexter Thomas built Un-Transcender, a handy little Chrome extension that will scan through any articles you bring up in the browser and replace the words "transcended race" with "was retroactively deemed safe by white people."
I know everyone says they laugh our loud when they see stuff like this, but I actually hurt my self with a deep belly laugh when I saw this.
***
Second, I love movies and television in general, so I found this very interesting.
It's also taking over video games. If you want a great channel on youtube to follow regarding movies, I would recommend Every Frame is a Painting. Here is a sample. He's great.
***
Speaking of video games, I just finished the final expansion and end of the series for the Witcher, Witcher 3, Blood and Wine. I loved everything about this game, from the play style, to the story line, to even the dreaded cinematic cut scenes. It's just a beautiful game.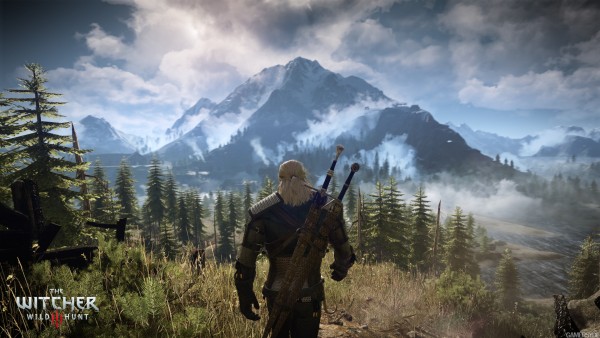 I easily put this game up there with the original Deus Ex, Knights of the Old Republic, Vampire the Masquerade: Bloodlines, and the Baldur's Gate series.
As to games I am following closely for their release, I have pre-purchased the Technomancer (because it was on sale and I knew I was going to buy it and I have 2 adult men, myself, three dogs, and a cat to feed and someone is always getting sick or injured every payday), Seven: The Days Long Gone, Cyberpunk 2077 from the guys who made the Witcher seriers, the new Deus Ex, the second Divinity: Original Sin, and finally, this joyous news:
@Johngcole If you mean the tabletop VTM, we're still making it! If you mean Bloodlines, @wwpublishing is working on a new VTM game.

— Onyx Path Publishing (@TheOnyxPath) June 5, 2016
***
YES!
That's it for me for a couple hours. I'll be back after Hitler is crowned ruler of Mordor and watch alleged progressives lose the fucking plot in real time on tv and twitter.