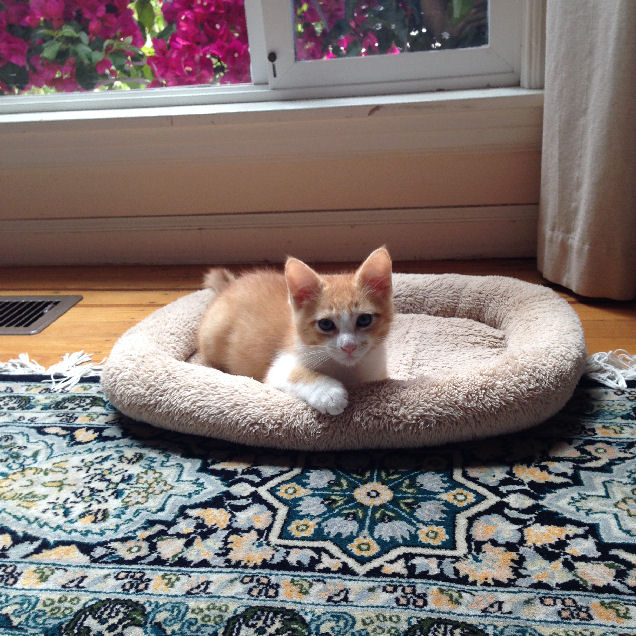 From commentor Comrade Colette Collaboratrice:
Here's a new Balloon Juicer pet – we just got an adorable kitten. Scout is a 10-week-old tabby boy with blue eyes and an apparent need for no sleep at all. He's busy teaching our old kitty Peter how to play again.

Action shot!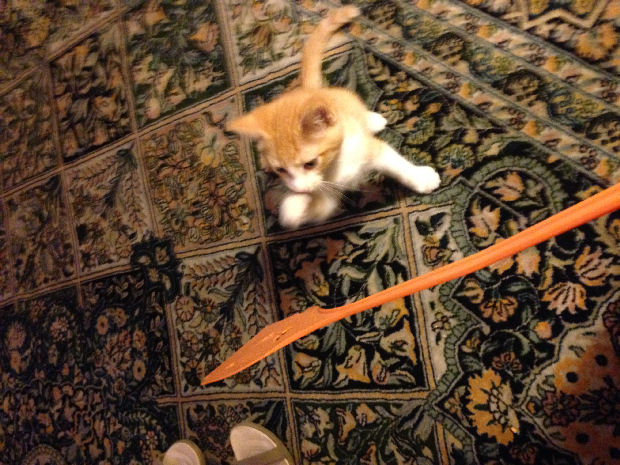 Strawberry kitten for the full Strawberry Moon. Monday's not really the best day for a big pagan party, which is why the prudent Swedes rescheduled theirs to next weekend. On the other hand, I have a bunch of strawberry starts that need to be transplanted into the front-yard strawberry pot this afternoon…
What else is on the agenda as we start another week?