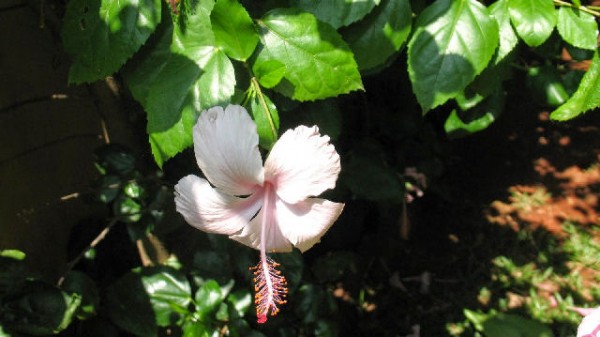 It's felt positively tropical here in Massachusetts this week, so these pics seem especially timely. From loyal commentor Schroedinger's Cat:
Finally, I have the garden photos from my India trip that I had promised to send you a couple of months ago. I was in India in the May of 2014. They are from my mother's friend's garden in Lonavla.

Lonavala is a weekend gateway for folks from Mumbai and Pune, nestled in the hills. It also has the Ekvira Temple and Karla Caves. More posts from India trip on my blog.

You will find hibiscus in most Indian gardens, since it is Ganesha's favorite flower especially the red variety. Curry leaves are used to season most Indian vegetable and legume dishes like dal, etc.