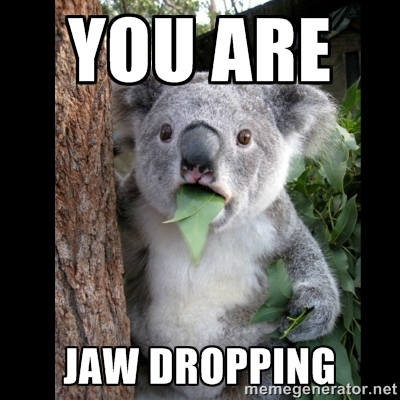 So the much awaited evidence from Team Trump that Pence promised this morning would debunk the sexual assault claims has dropped in the form of an interview in the NY Post. And no. This is not made up or the Onion:
Donald Trump's campaign says a British man is countering claims that the GOP presidential nominee groped a woman on a cross-country flight more than three decades ago.

The man says he was sitting across from the accuser and contacted the Trump campaign because he was incensed by her account — which is at odds with what he witnessed.

"I have only met this accuser once and frankly cannot imagine why she is seeking to make out that Trump made sexual advances on her. Not only did he not do so (and I was present at all times) but it was she that was the one being flirtatious," Anthony Gilberthorpe said in a note provided to The Post by the Trump campaign.

In an exclusive interview arranged by the campaign, Gilberthorpe said he was on the flight — in either 1980 or 1981— where Jessica Leeds claimed Trump groped her.

***

Indeed, Gilberthorpe claimed, Leeds was "trying too hard" in her attempt to win Trump over.

"She wanted to marry him," Gilberthorpe said of Leeds, who apparently made the confession when Trump excused himself and went to the bathroom.

There was no kissing, but the "shrill" Leeds was "very much in your face" with the real estate developer.
Not only did Trump not grope the woman, but she wanted HIM. But wait, it gets better, and by better I mean OMFG WAY WORSE I CAN NOT BELIEVE THIS SHIT BECAUSE YOU CAN NOT MAKE IT UP:
Gilberthorpe made headlines in 2014, when he went public with a claim that as a 17-year-old he procured boys (some who "could have been" underage") for sex parties with high-ranking British politicians.

Gilberthorpe has no evidence to back up his claim — just his self-described excellent memory.

"What she said about Trump is wrong," he told The Post. "I mean, no decent human being could sit by and have a woman go on television and tell the United States of America — accuse an individual of sexually molesting. It's wrong for Trump, it's wrong for me. But you know something else? It's wrong for the American people," he said.
You, sir, are no decent human being, so stop speaking for us.