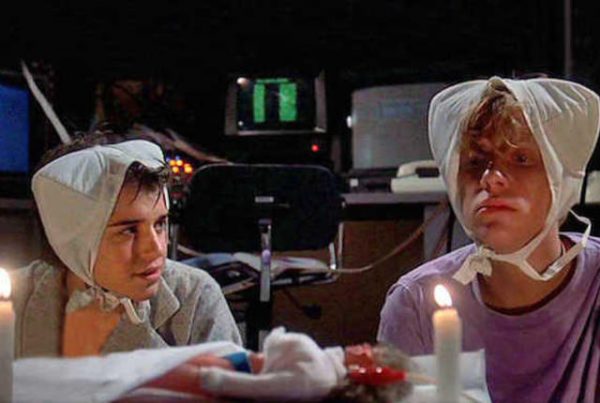 This is very cool:
Scientists at the Oak Ridge National Laboratory in Tennessee have discovered a chemical reaction to turn CO2 into ethanol, potentially creating a new technology to help avert climate change. Their findings were published in the journal ChemistrySelect.

The researchers were attempting to find a series of chemical reactions that could turn CO2 into a useful fuel, when they realized the first step in their process managed to do it all by itself. The reaction turns CO2 into ethanol, which could in turn be used to power generators and vehicles.

The tech involves a new combination of copper and carbon arranged into nanospikes on a silicon surface. The nanotechnology allows the reactions to be very precise, with very few contaminants.
I'll let Tom and Tim talk more about this because they are more hard science inclined than I am, but this could change everything. Again, they can discuss the details, but I will use this as an opportunity to make a political point.
The sheer volume of scientific and technological breakthroughs that occur with a couple of men and women in lab coats standing around and saying "Holy shit- did that just happen?" would boggle your mind. Things we take for granted- X-rays, the microwave, synthetic dyes, and on and on. A complete list would fill this blog. I'm assuming you have all read your Kuhn and are up to speed on paradigm shifts, but this is why we fund basic and applied research at the federal level. It's honestly some of the best money we spend, if not the best, and it is a mere fraction of our budget. It should probably be triple what it is now.
This happened at Oak Ridge National Laboratory. Their budget- $1.64 billion.