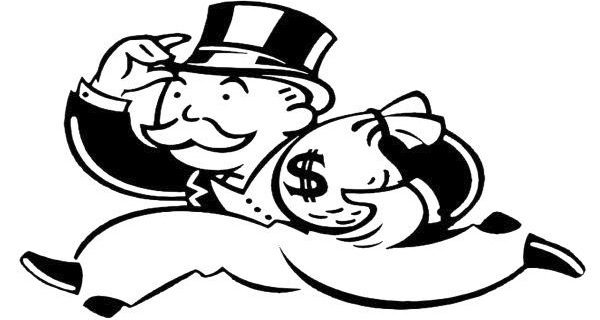 Donald Trump, the GOP, and his wealthy backers had a real problem. On December 1st, an Obama administration rule that would expand by multiple millions of people the number of those who were eligible to receive overtime pay up to those who earn $47,500 a year was set to start:
In 2014, President Obama directed the Secretary of Labor to update the overtime regulations to reflect the original intent of the Fair Labor Standards Act, and to simplify and modernize the rules so they're easier for workers and businesses to understand and apply. The department has issued a final rule that will put more money in the pockets of middle class workers – or give them more free time.

The final rule will:

– Raise the salary threshold indicating eligibility from $455/week to $913 ($47,476 per year), ensuring protections to 4.2 million workers.

– Automatically update the salary threshold every three years, based on wage growth over time, increasing predictability.

– Strengthen overtime protections for salaried workers already entitled to overtime.

– Provide greater clarity for workers and employers.

The final rule will become effective on December 1, 2016, giving employers more than six months to prepare. The final rule does not make any changes to the duties test for executive, administrative and professional employees.
The Republicans did not want this to go into effect, because if it did, they would find it difficult to repeal on 20 January, because even the American people are not dumb enough to notice their overtime being cut just two months after they started to receive it.
Based on exit polls, almost 20,000,000 Trump voters would lose time and a half overtime under this change. #MakeAmericaBrokeAgain pic.twitter.com/LRnl22tJh7

— Tom Bonier (@tbonier) November 21, 2016
Fortunately for the Republicans, this just happened:
A Texas judge blocked President Obama's bid to expand overtime pay protections to millions of Americans on Tuesday, thwarting a key presidential priority just days before it was set to take effect.

The Labor Department rule would have doubled the salary level at which hourly workers must be paid extra for overtime pay, from $23,660 to $47,476. Siding with business groups including the U.S. Chamber of Commerce, Texas District Judge Amos L. Mazzant III halted it.

The rule, finalized in May, represented the first such change in more than a decade and was hailed at the time as the most consequential action the Obama administration could take for middle-class workers without congressional involvement.
And with that, a significant payraise to millions of voters, economically anxious and otherwise, was strangled in the crib, and no fingerprints were left behind. Come January 20, Trump, Paul Ryan, and the coterie of wealthy industrialists and banksters who run this nation will quietly rescind the rule change, and no one will even know it ever existed.
America, fuck yeah!