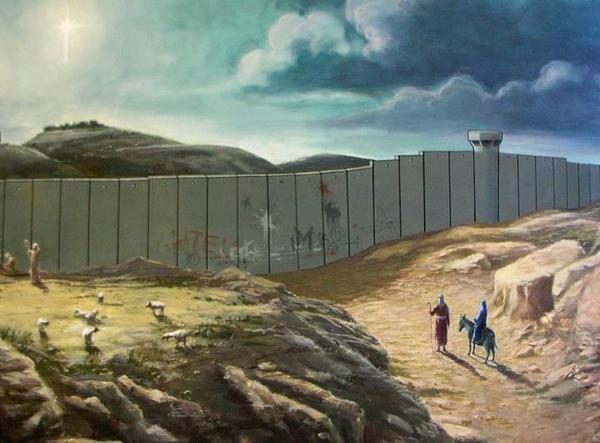 As I have noted elsewhere, a lot of people seem very surprised to learn today that the United States is not, in fact, an Israeli client state, and that we just normally act like one:
J Street welcomes the decision today by the Obama administration to abstain from voting on a United Nations Security Council resolution, which reaffirms the need for a two-state solution and calls for a halt to actions by both sides that serve to undermine the prospects for peace.

The resolution is consistent with longstanding bipartisan American policy, which includes strong support for the two-state solution, and clear opposition to irresponsible and damaging actions, including Palestinian incitement and terror and Israeli settlement expansion and home demolitions.

The Israeli-Palestinian conflict can only end based on mutual agreement between Israelis and Palestinians, and President Obama has repeatedly stated his opposition to the United Nations – or any other entity – imposing a binding resolution on the parties. He also has stated and demonstrated a commitment to vetoing UNSC resolutions that are one-sided or anti-Israel.
The usual suspects are, of course, apoplectic, with the Washington Post editorial going to eleven. This made me laugh out loud: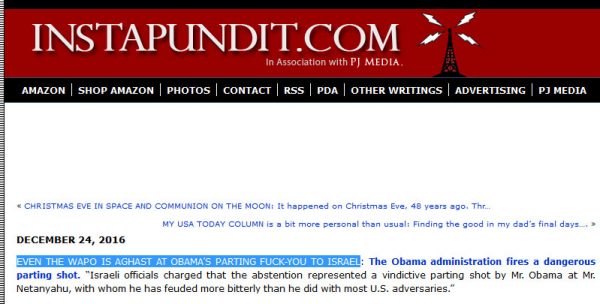 Does he even read the Washington Post, ffs?
At any rate, the thing about having a united front is that you mostly agree on things privately beforehand and you don't fuck each other every publicly every chance you get. Netanyahu seems to be unaware of this, and just basically does whatever the fuck he wants and just expects the United States to pick up the pieces.
And there are a lot of pieces. I'm not going to get into the whole long ugly history of the middle east because it is so complicated and there is so much back and forth and the discussion will eventually get derailed by someone listing some arcane provocation that really is the one thing started it all and before we know it someone will be misapplying Godwins Law. You can get the weeds elsewhere by reading smarter people, but while us generally supporting Israel is a good thing, it is undeniable that we do so at a cost. Our steadfast resolve of Israel costs a great deal, and not just in the billions upon billions of dollars we send annually to them. Ask David Petraeus and our military leaders.
American support for Israel is always in the top 1-2 reasons stated by terrorists for why they hate us (Pro-Tip: it ain't our freedoms). I don't know if there were Palestinans or middle easterners giddy and celebrating after 9/11, but I do know that if I had had American made bombs raining down on me for a couple decades I might not be the most upset I have ever been about anything. Now that doesn't mean that you ditch Israel just because the terrorists say so- that would be stupid and dangerous, not to mention violating a long standing principle of at least publicly not giving in to terrorist demands. But it doesn't mean you blindly ignore them, either. You might try to get your alleged junior partner to tone down the provocations.
Which we did! And Netanyahu has told us repeatedly to go fuck ourselves and then made life a living hell for every single American who dares to question any Israeli behavior. President Obama may be the most patient person in the world, but even he is sick of Netanyahu's bullshit.
So, you know, we abstained. Maybe if the rest of the world all agrees on something, there might be something to it!
At any rate, Israel will just have to make do with the 40 billion in military aid we just sent them and the complete cooperation of our military and intelligence services.