Holy crap sentence from @brianstelter's latest newsletter https://t.co/NFPNh9EC7u pic.twitter.com/R4gJUAum3K

— Aman Batheja (@amanbatheja) January 5, 2017
The Washington Post reports:
Teresa Shook never considered herself much of an activist, or someone particularly versed in feminist theory. But when the results of the presidential election became clear, the retired attorney in Hawaii turned to Facebook and asked: What if women marched on Washington around Inauguration Day en masse?

She asked her online friends how to create an event page, and then started one for the march she was hoping would happen…

Now, more than 100,000 people have registered their plans to attend the Women's March on Washington in what is expected to be the largest demonstration linked to Donald Trump's inauguration and a focal point for activists on the left who have been energized in opposing his agenda…

Organizers say plans are on track, after securing a permit from D.C. police to gather 200,000 people near the Capitol at Independence Avenue and Third Street SW on the morning after Inauguration Day. Exactly how big the march will be has yet to be determined, with organizers scrambling to pull together the rest of the necessary permits and raise the $1 million to $2 million necessary to pull off a march triggered by Shook's Facebook venting…

"We plan to make a bold and clear statement to this country on the national and local level that we will not be silent and we will not let anyone roll back the rights we have fought and struggled to get," said Tamika Mallory, a veteran organizer and gun-control advocate who is one of the march's main organizers.

More than 150,000 women and men have responded on the march's Facebook page that they plan on attending. At least 1,000 buses are headed to Washington for the march through Rally, a website that organizes buses to protests. Dozens of groups, including Planned Parenthood and the antiwar CodePink, have signed on as partners.

Organizers insist the march is not anti-Trump, even as many of the groups that have latched on to it fiercely oppose his agenda…
They're not anti-Trump; they're just pro-everything Trump and his followers hate / fear / despise.
***********
What's on the agenda for the day, as we prepare to keep on fighting?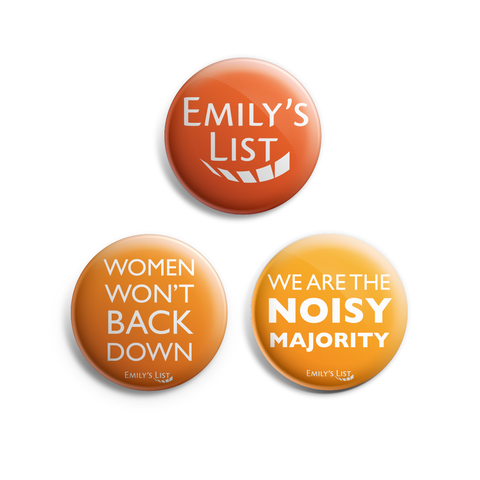 (via)