I needed a cigarette (chocolate) after this from the Washington Post:
On the Internet, former president Donald Trump is sliding toward something he has fought his entire life: irrelevance.
Online talk about him has plunged to a five-year low. He's banned or ignored on pretty much every major social media venue. In the last week, Trump's website — including his new blog, fundraising page and online storefront ­— attracted fewer estimated visitors than the pet-adoption service Petfinder and the recipe site Delish.
It.Gets.Better:
In March, Trump's senior adviser, Jason Miller, said a new Trump social media platform would be revealed within three months and draw "tens of millions of people" to become "the hottest ticket" in social media.
"It's going to completely redefine the game," he said in a Fox News interview, "and everybody is going to be waiting and watching to see what exactly President Trump does."
Trump's team unveiled their new website this month by circulating a cinematic trailer, in which soaring orchestral music plays as the camera zooms from space into Mar-a-Lago over the words: "In a time of silence and lies, a beacon of freedom arises."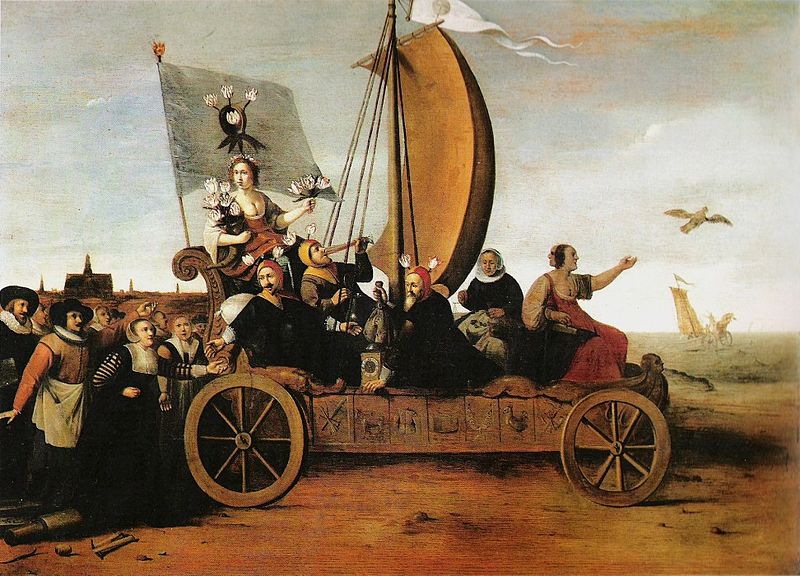 Or not:
The long-hyped site was just a blog: a primitive one-way loudspeaker that lacked most of the technical features that define the modern Web, like the per-post comment sections that older blogging sites such as LiveJournal have had for 20 years. The blog, Miller tweeted, was separate from the new social media platform he had promised, which he said would still be coming "in the very near future."
Hey, when even a top-10,000 politics, pets, gardening and crankitude blog can handle comments, the Trump team grasp of modern media is…underwhelming.
My favorite bit, I have to say, was the awesome return of Death Star Man himself, Brad Parscale:
Trump advisers say the blog is low-quality and unimpressive and have faulted Brad Parscale, the former Trump campaign manager whose company built the site and runs the political campaign software Campaign Nucleus, for several technical glitches and inexplicable delays.
Say not so, says suspiciously enriched tech-bro-remora Parsale:
"These comments came from the same people who have never done anything for Trump but talk. My company spent the last six years building products that helped the president spread his message around the world. And we happily continue to do so," Parscale said. "The website is built exactly as we pitched it."
"Exactly as we pitched it" is, I believe, what the Titanic's designers had to say on April 16, 1912.
Go read the whole thing. You deserve a giggle.
This thread, it is open. Viciously gleeful comments especially appreciated.
Image: Hendrik Gerritsz Pot, Wagon of Fools, 1637. This image is close to my heart, because not only is it an allegory of folly in general, it is a satire specific to the Tulip Mania that was ancestral kin to the South Sea Bubble on which I've spent a fair amount of blood, sweat and tears. Enjoy!
Sunday Evening Schadenfreude: The Incredible Shrinking Former GuyPost + Comments (75)