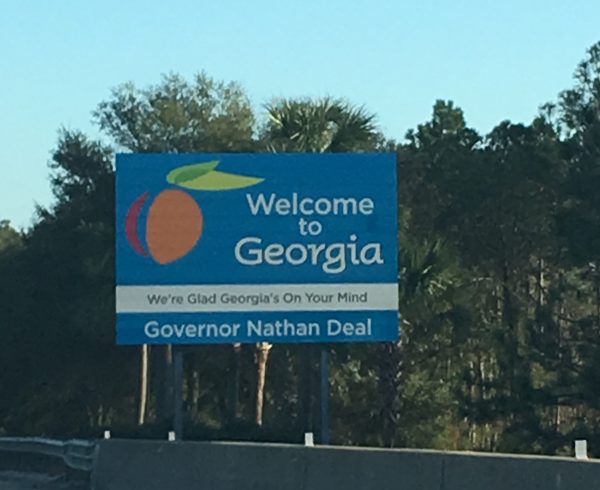 States, that is, on the way to DC (we're staying in MD). Greetings from your Balloon Juice Women's March road crew.
Nice weather so far. We're behind the rain band that I hope will unleash torrents on the shitgibbon's absurd combover and cause the makeup worn by the interchangeable statuesque females in his entourage to run down their faces in ugly black rivulets.
Valued commenter SectionH had a nice idea in the early morning thread: people who are attending a march offering to carry the names of friends who can't. I'm carrying the name of every single one of you jackals, right here on my phone, whether you like it or not.
Open thread!