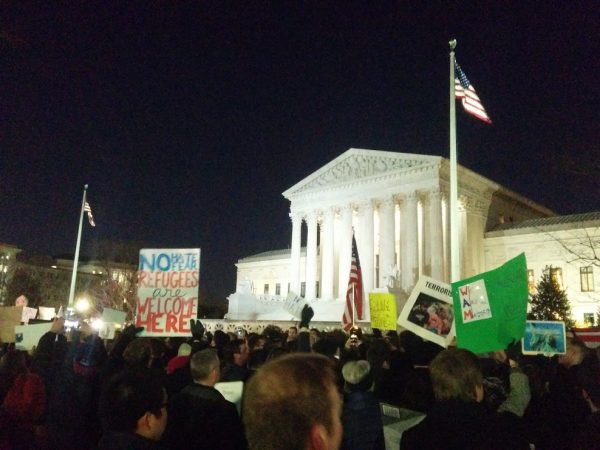 I have been a bit slow getting this up, but it was one of those weeks where it felt like it was three weeks long. Any-whooo, this landed in my inbox and happy to share it with you.
Redshift here. I was at the Democratic rally at the Supreme Court … (the one about the Muslim man, not … about the nominee.) Couldn't see it or hear the speakers, but I got a few decent photos. The first two are the crowd, the third I entitled "even the sky is against the #muslimban tonight" because of the crescent moon and star next to the Capitol dome. (Actually it's Venus, but who's counting?)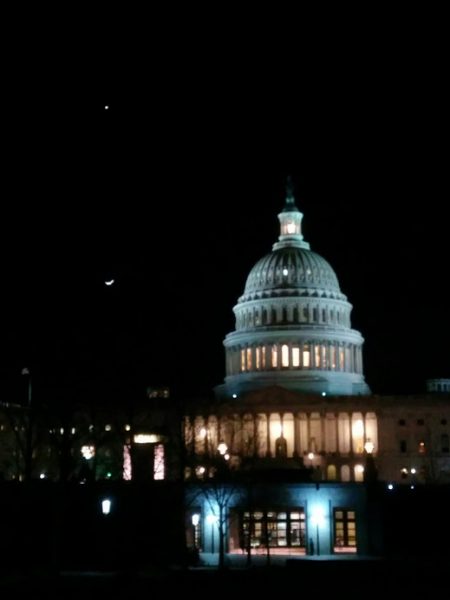 Thanks for sharing Redshift. I'll post any photos from any of your protests…as long as you split your "paid protests" fees with me. :-)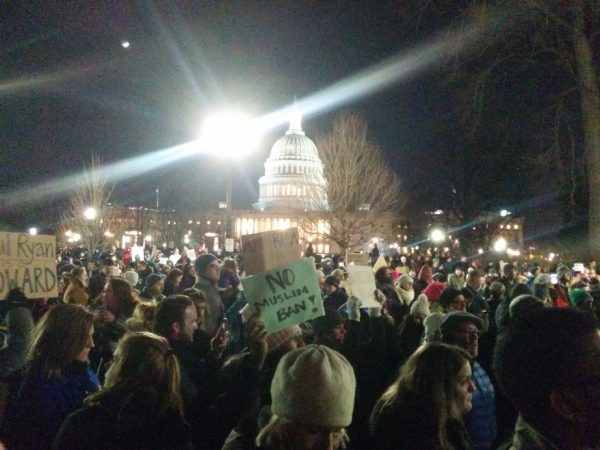 Open thread.