Here's one of my boxers basking on a sunlit sofa: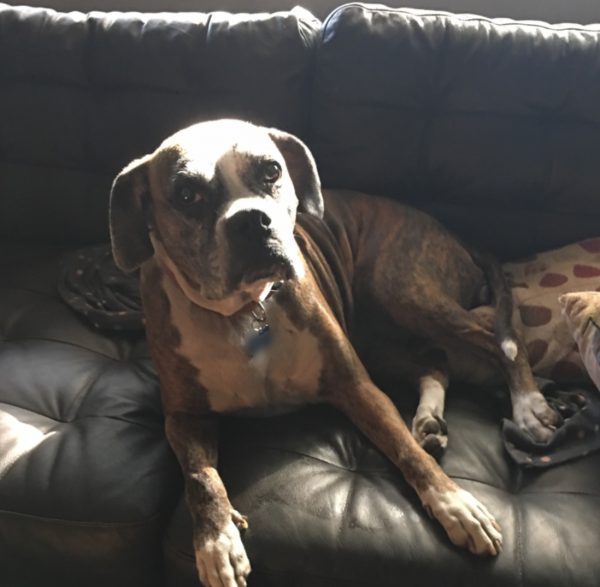 She's gone so grey! (Probably says the same about me behind my back.)
Anyone got any interesting ideas about cooking yellow squash on the grill? Someone gave me a bunch of it, and I'm tired of cooking it in the way of my people, which is sautéing it to death with pig fat and butter.
Thoughts about how to cook it directly on the grill or in foil packets would be most welcome — please and thank you.