LAO sent me some photos of beloved rescue Maggie (her original story is here) and I thought we could all use a nice reprieve from everything else.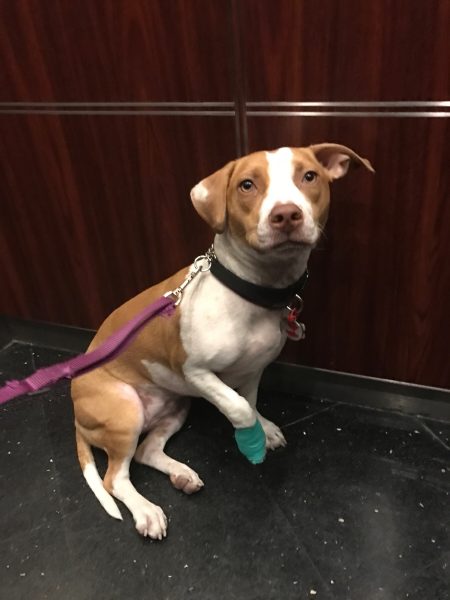 You will see she has injured herself, though LAO assures me it is non-life threatening and:
I note for the record, Maggie is working her injured paw for all it's worth. She's enjoying the attention absolute strangers pay her on street.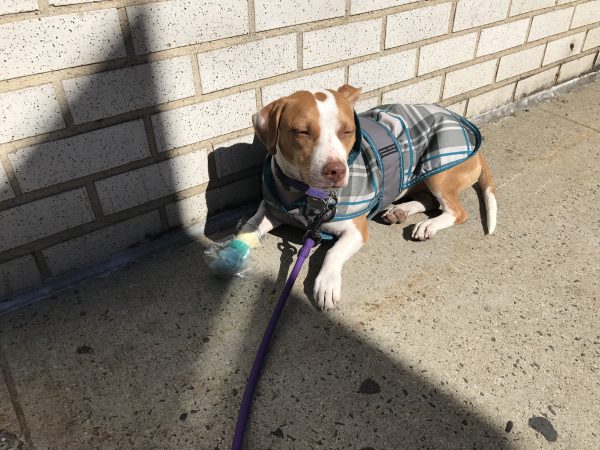 As someone who is the guardian of two very large clowns and three smaller "we pretend to be aloof, but are really balls of purr and fluff" I can attest to the healing power of critters in the house.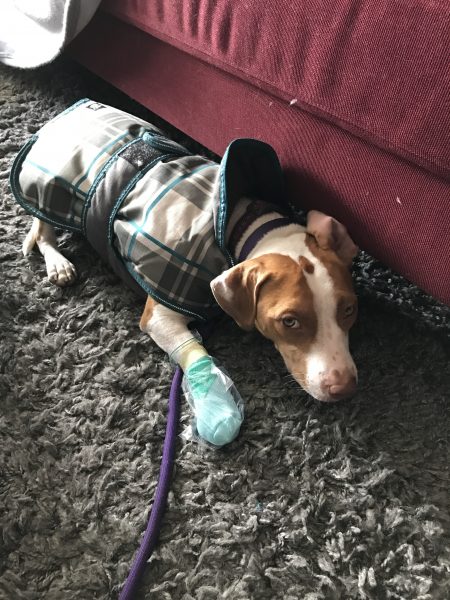 Let's all give a big aaaawwww to Maggie and her sore foot.
How is your day shaping up? Open thread