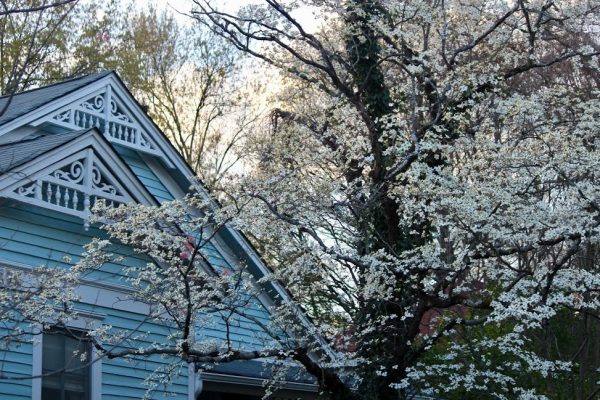 Dedicated commentor and all-around great guy, Raven:
Here's a few shots I took last evening.

The boss is particularly please with her Spanish Bluebells.

The Cowboy is a screen door grate we bought in New Orleans years ago, when the deck came down we had to find another place for it so it's on a rose trellis for now.

The "Raven" is a nice piece a friend made after the little fella died. I made a little memorial out of an old wheel barrow.

The dogwoods [top photo] are going nuts and the Japanese Maple is looking good.
***********
…. Aaaaaand it's still ragged-end-of-dead-winter, here in New England. But if we get a few more sunny days, there's lots of buds just poised to blossom. Some of the trees are already doing so, if my pollen-sensitive histamine system is any indicator…
What's going on in your garden (planning) this week?