It rained most of the day yesterday, but got nice after 4pm, so we managed to get a little beach time in: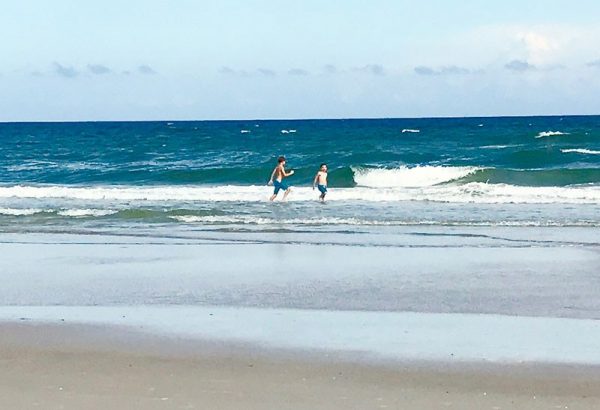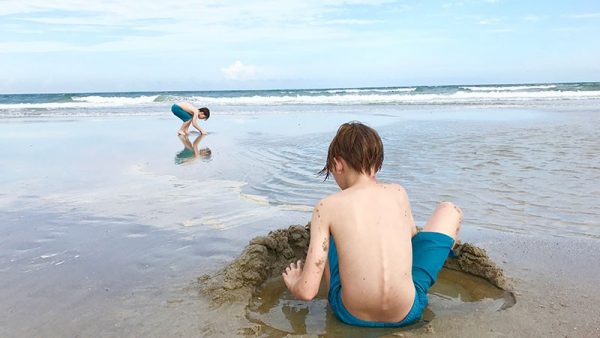 We also made a friend, who has named Pinchy 2 (Pinchy the first was from a previous adventure):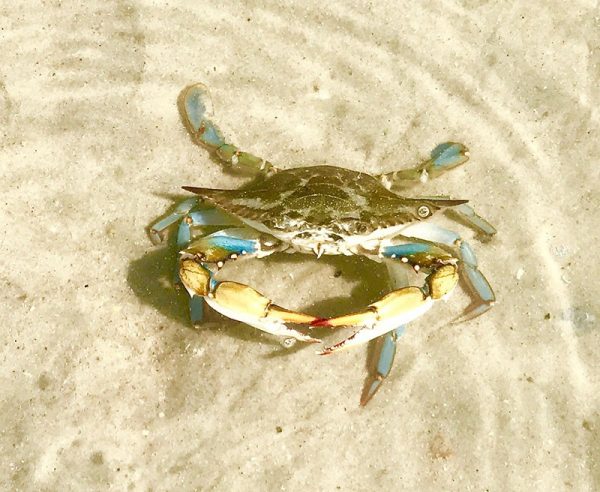 On the way to the store this morning, I saw a pretty amazing sunrise: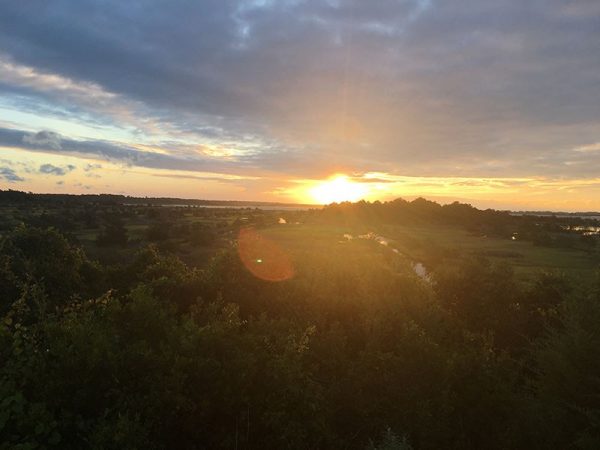 I did some various things and then hit the beach for a bit, but I left after an hour or so because I could tell I was starting to burn even though I had sunscreen on and I started to detect the faint aroma of bacon.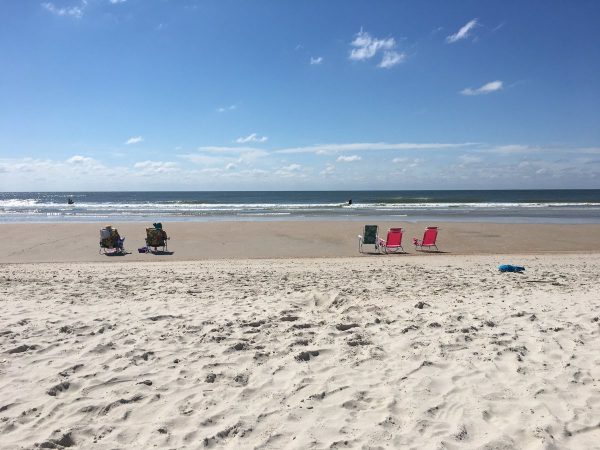 It's very nice and relaxing. I picked up some shrimp from a local guy and peeled and deveined them this morning, so I made up a shrimp po-boy on a fresh baguette, had some cole slaw, and now I am going to relax indoors until the heat of the day passes because I don't want to get horribly sunburned on my first real day at the beach.
I could get used to this vacation thing. I like the whole making drinks, cooking, relaxing, and not really having anything to do except whatever I want.