On the Road is a weekday feature spotlighting reader photo submissions.
From the exotic to the familiar, whether you're traveling or in your own backyard, we would love to see the world through your eyes.
Good Morning All,
This weekday feature is for Juicers who are are on the road, traveling, or just want to share a little bit of their world via stories and pictures. So many of us rise each morning, eager for something beautiful, inspiring, amazing, subtle, of note, and our community delivers – a view into their world, whether they're far away or close to home – pictures with a story, with context, with meaning, sometimes just beauty. By concentrating travel updates and tips here, it's easier for all of us to keep up or find them later.
So please, speak up and share some of your adventures and travel news here, and submit your pictures using our speedy, secure form. You can submit up to 7 pictures at a time, with an overall description and one for each picture.
You can, of course, send an email with pictures if the form gives you trouble, or if you are trying to submit something special, like a zipped archive or a movie. If your pictures are already hosted online, then please email the links with your descriptions.
For each picture, it's best to provide your commenter screenname, description, where it was taken, and date. It's tough to keep everyone's email address and screenname straight, so don't assume that I remember it "from last time". More and more, the first photo before the fold will be from a commenter, so making it easy to locate the screenname when I've found a compelling photo is crucial.
Have a wonderful day, and enjoy the pictures!
Today, the beginning of the eclipse-a-palooza! It will conclude Thursday.
To get you in the mood – valued commenter PhoenixRising offers:
As we hauled the new kitchen home from Ikea, my sister observed the Serenity Now Orchard. State Route 89, Ohio, during the 78% eclipse.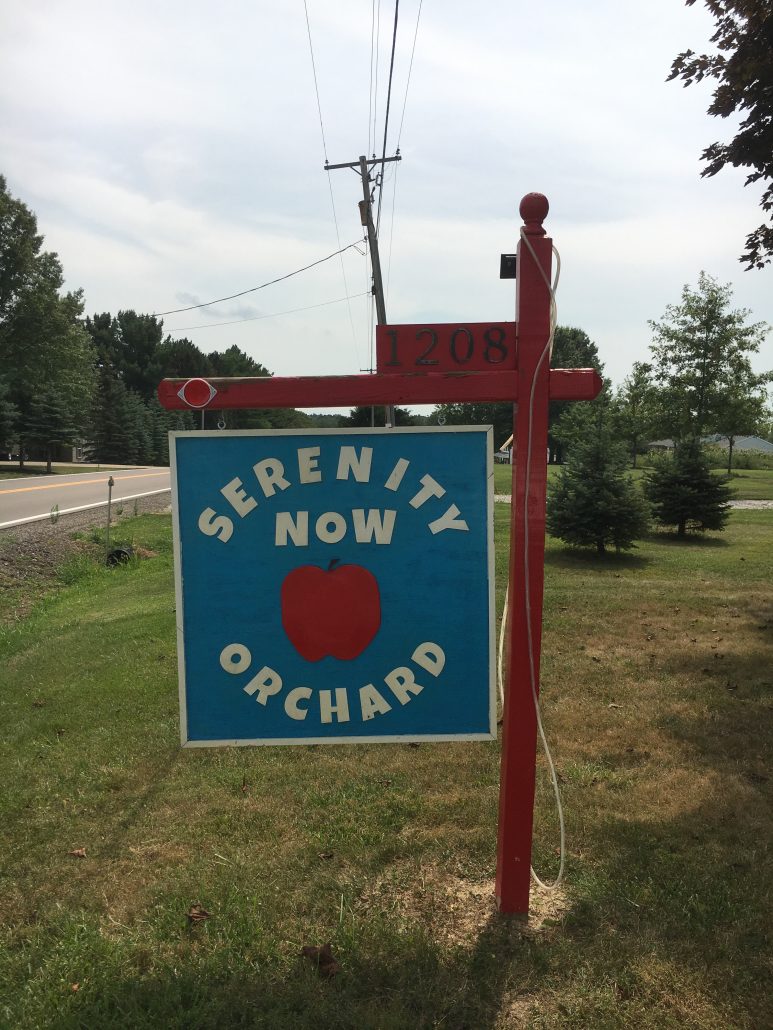 First up, the original eclipse picture (sorry I didn't run this when you wanted to show it, but it inspired me and others I told about the technique) From valued commenter Matt McIrvin:
By request from SiubhanDuinne, here's an old picture I was reminded of by both the recent horrific terrorist attack in Barcelona and the upcoming solar eclipse. I happened to be visiting Barcelona, on Passeig de Gracia about a block away from La Rambla, during the solar eclipse of October 3, 2005. It was an annular eclipse in Madrid, but only partial in Barcelona.

The sidewalks around there are paved with attractive cement tiles patterned with sea creatures, designed, like so many things in Barcelona, by the great Catalan architect Antoni Gaudí. The gaps between the leaves in the trees overhead projected hundreds of little eclipse crescents onto the sidewalk. Since it was only a partial eclipse, it wasn't noticeably darker, but the occlusion cut down the heat of the Sun noticeably. It was a nice time for a walk.

We'd gone there to catch a cruise with our friends Phil and Holly; Phil, who was an avid amateur astronomer, has since passed away, so it's in memory of him too.

Solar eclipse in Barcelona, 2005

Taken on 2005-03-10

Passeig de Gracia, Barcelona

Solar eclipse projected onto a nice-looking tiled sidewalk by the gaps in some leafy trees.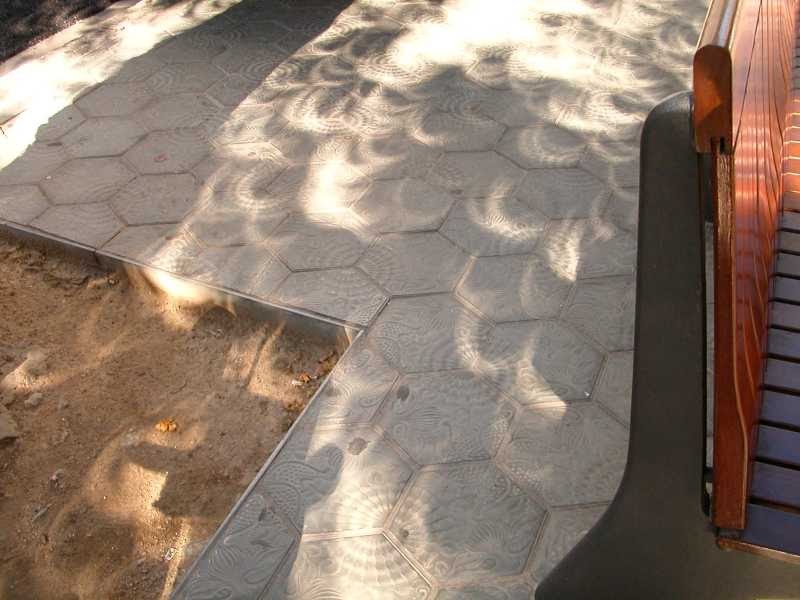 Next, pictures from valued commenter Lee.
During the eclipse.

St Joseph, MO
Rosecrans Memorial Airport

Taken on 2017-08-21

St Joseph, MO
Rosecrans Memorial Airport

Horizon during the totality
Taken on 2017-08-21

St Joseph, MO
Rosecrans Memorial Airport

Totality with cloud cover
Thank you so much Lee, do send us more when you can.
And finally, pictures from valued commenter J R in WV.
These photos were taken on August 21, starting around 12:20 or so. We drove to Owensboro on Sunday and checked into the very nice Hampton Waterfront Inn. The restaurant at the hotel was good too, but way understaffed for their actual crowd on a Sunday evening. We sat at the bar and met a number of other folks in Kentucky for the eclipse. Gut with all the points for longest distance traveled was from Belgium, he saw a brief solar eclipse in northern France years ago and decided to come see this one, as well as a trip to Mammoth Cave.

We drove south on US 60 into the beautiful rural landscape of rolling farms of Kentucky, past the small town of Marion, once a mining town where I have collected minerals on formal collecting digs in the distant past, on to the village of Mexico, Ky. where we passed a wide spot by the road, with tall bushes providing shade beside the road. It was 97 according to the generally accurate numbers of the VW dash.

One group in a passing car paused to ask if we needed Ecliipse glasses, we showed them our's and they headed on south. Another small group of guys stopped, and one guy was using a pair of sunglasses on the end of his lens, I loaned him my screw on filter so he could take a couple fo shots, and then they headed on south as well.

Just as things started happening a small rental car stopped with 3 people from Baltimore stopped and joined us by US 60 for the whole show. After things began to wind down we shared a bottle of Champagne I had buried in ice in our cooler. Mrs J went across the road to the only operating business in Mexico, an antique shop to buy a vase.

All the pictures were taken with my Panasonic Lumix FZ1000 with it's Leica 24-400 mm (35 mm equivalent lens). I wound up taking over 500 shots, with automatic bracketing of exposure, and hand held the camera, which has optical stabilizing built into the lens path. I used a Thousand Oaks filter screwed onto the lens until totality, and allowed the camera to expose things automatically. I set focus manually set at infinity. All the photos were at 400mm and have been cropped but not substantially edited.

Aproaching Totality

Taken on 2017-08-21

By US 60 in Mexico, KY, just south of Marion, Ky in Crittenden County.

The moon is moving east across the face of Sol. There were some clouds which didn't keep us from seeing the whole show, although it was tense and scary to have so many at such a singular event.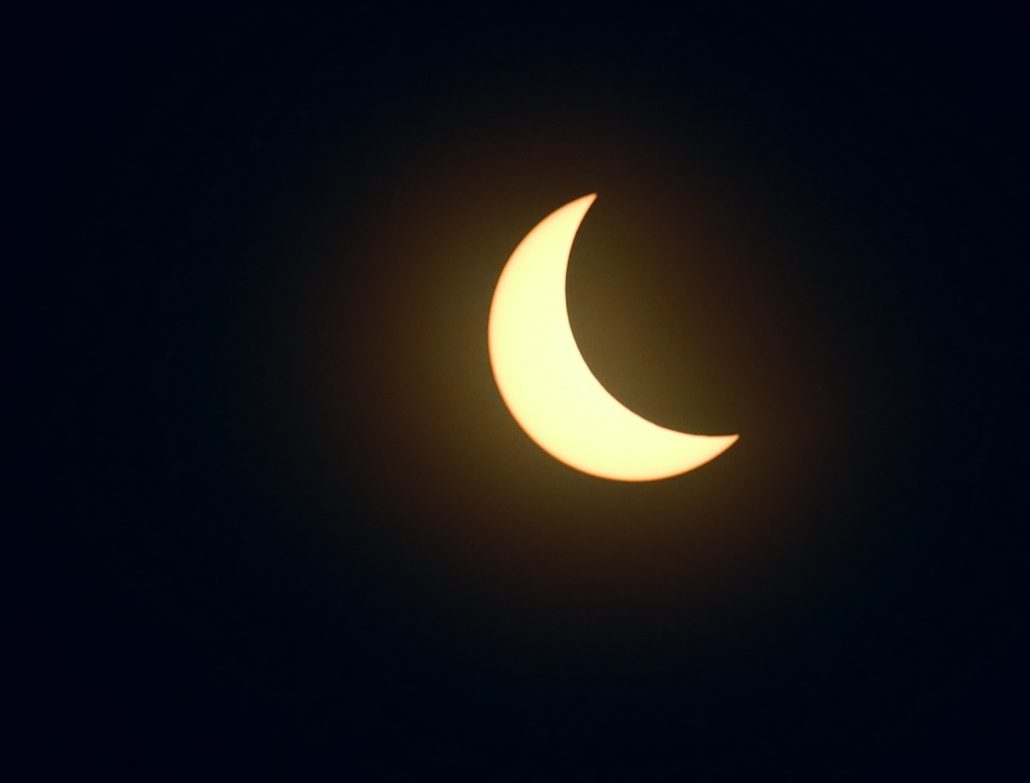 Very Near Totality
Taken on 2017-08-21
Mexico, Kentucky beside US route 60.

This photo shows the tiny bit of Sol still showing around the eastern edge of the Moon, at f/4.0 exposed for 1/125th of a second.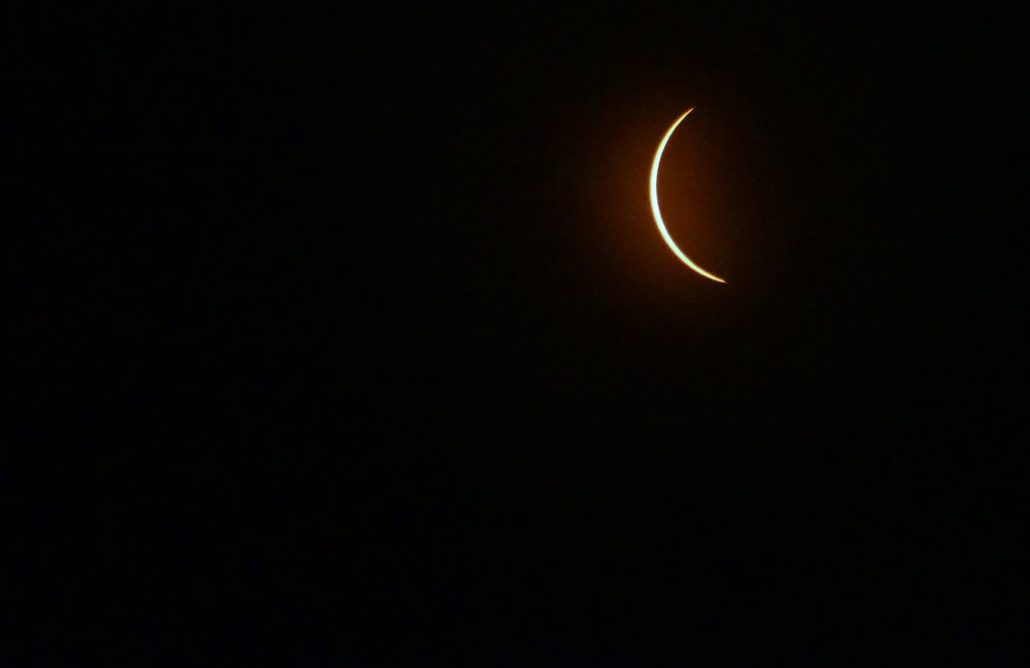 Nearest To Totality
Taken on 2017-08-21
Mexico, Kentucky, beside US route 60.

A tiny sliver of the sun showing, nearly invisible …
Not quite Totality, with a star just East of the Sun
Taken on 2017-08-21
Mexico, Kentucky

I very tiny bit of sun was remaining on the lower east side of the moon, and the brilliant corona is the main part of the image, and a star (or planet( can be seen a few degrees east of the moon.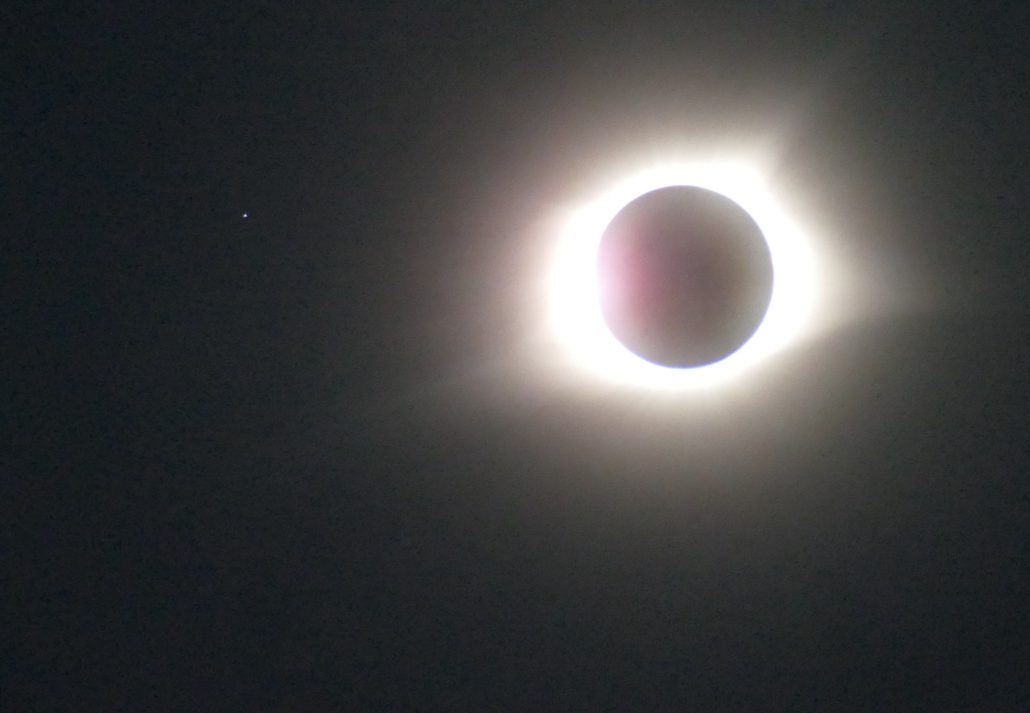 WOW WOW WOW
Moon backlit by Sol
Taken on 2017-08-21
Mexico, Ky

Totally obscured, the sun's corona lit the Earth with a strange light, and the humid and hot landscape was beginning to cool. No filter for this photo, and you can see the moon, dimly lit by the light of the corona reflected by the Earth's surface. There is beginning to be some clouds in the formerly clear sky, which you can see around the moon.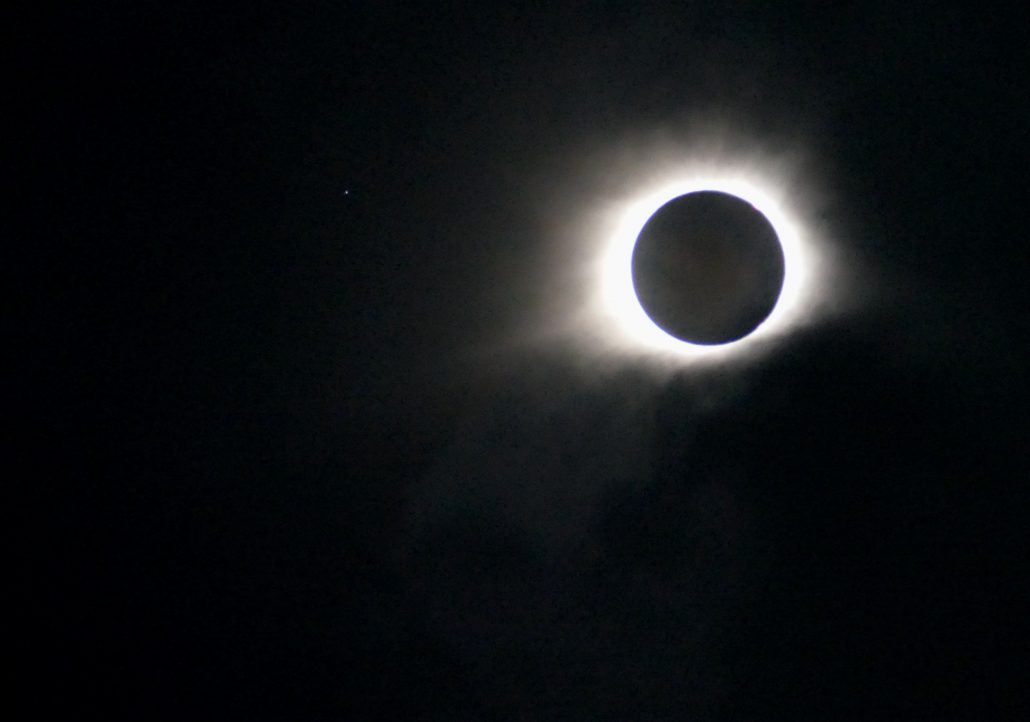 A backlit Moon in clouds.
Taken on 2017-08-21
Mexico Ky.

This picture is right as totality appears to be ending, with thin clouds wrapping the moon in a strange glow.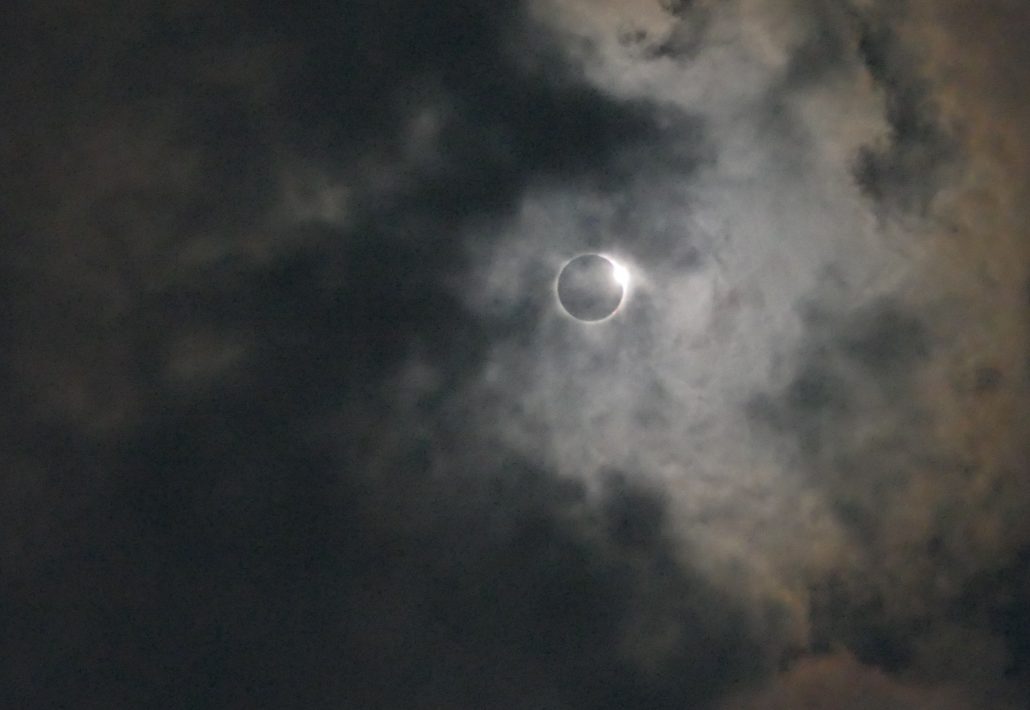 The First Sliver of Sol
Taken on 2017-08-21
Mexico, Ky

You can see mountains along the western edge of the moon in this tiny sliver of the sun. Filter back on for this, so clouds and stars are gone.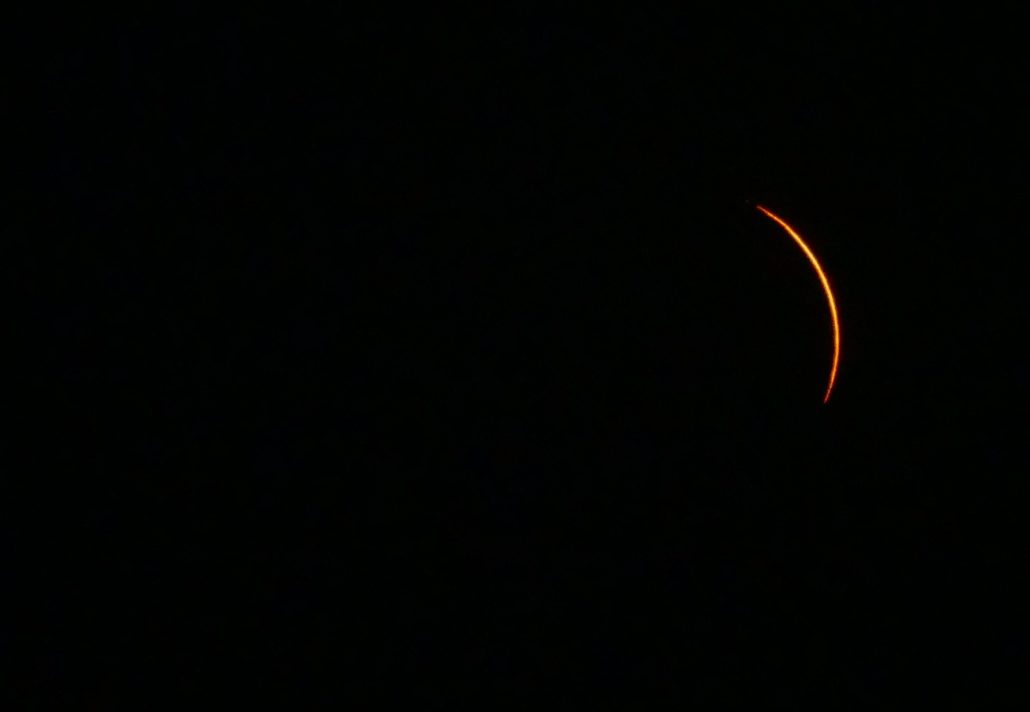 Thank you so much J R in WV, do send us more when you can.
Just an amazing set of pictures of that incredible event. I can't wait for Thursday!
Travel safely everybody, and do share some stories in the comments, even if you're joining the conversation late. Many folks confide that they go back and read old threads, one reason these are available on the Quick Links menu.
One again, to submit pictures: Use the Form or Send an Email